Designed, developed, and manufactured in Denmark, the TDAI-2170 is a masterpiece of substance and style. The amplifier's chassis—a salute to modern industrial design—is built like a tank and dressed in the signature black finish that fans of Lyngdorf Audio love. The design is complemented with black glass and aluminum in a sleek profile that complements any décor. In addition to being fully digital and having flexible upgrade modules and RoomPerfect™ room correction technology, the TDAI-2170 provides the formula for a sound experience that has left critics and listeners astounded.
True digital amplification
The TDAI-2170 is 100% digital, without sound-deteriorating digital-to-analog conversions. The digital signal drives the speakers directly, with no translation and no middleman. This unique and technically demanding solution offers noiseless and crystal clear replay at all sound levels. It will deliver the most enjoyable and uncolored sound you have ever experienced.
Benefits for all speaker systems
Whether used with full range, satellite, in-wall, or on-wall speakers, the TDAI-2170 is the perfect choice for any brand or model on the market. Because of its unique technologies, the long-contested challenge of speaker placement no longer compromises performance. On the contrary. Simply place your speakers up against the wall to get the least amount of damaging reflections. From there, RoomPerfect™ will adapt the speaker to the room and remove any unwanted bass boom.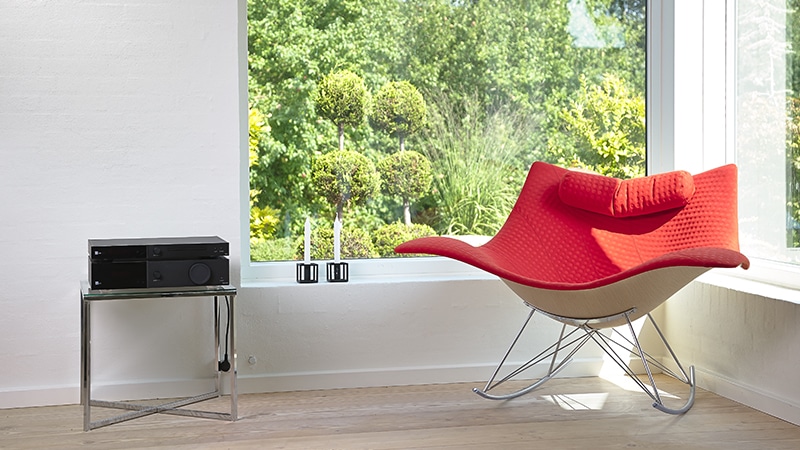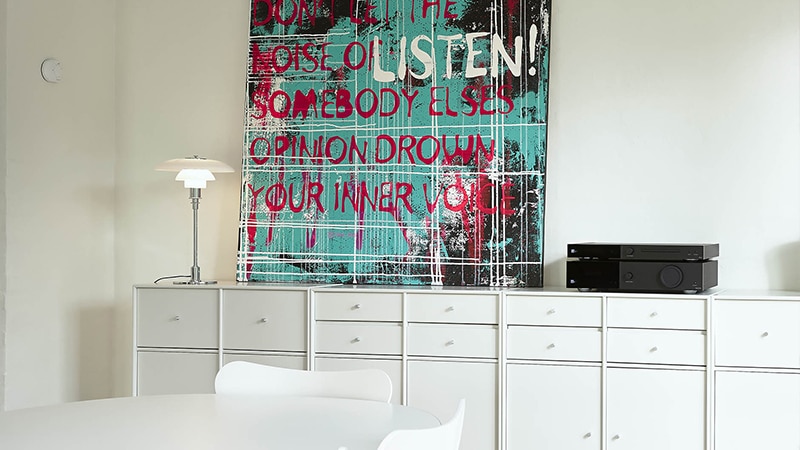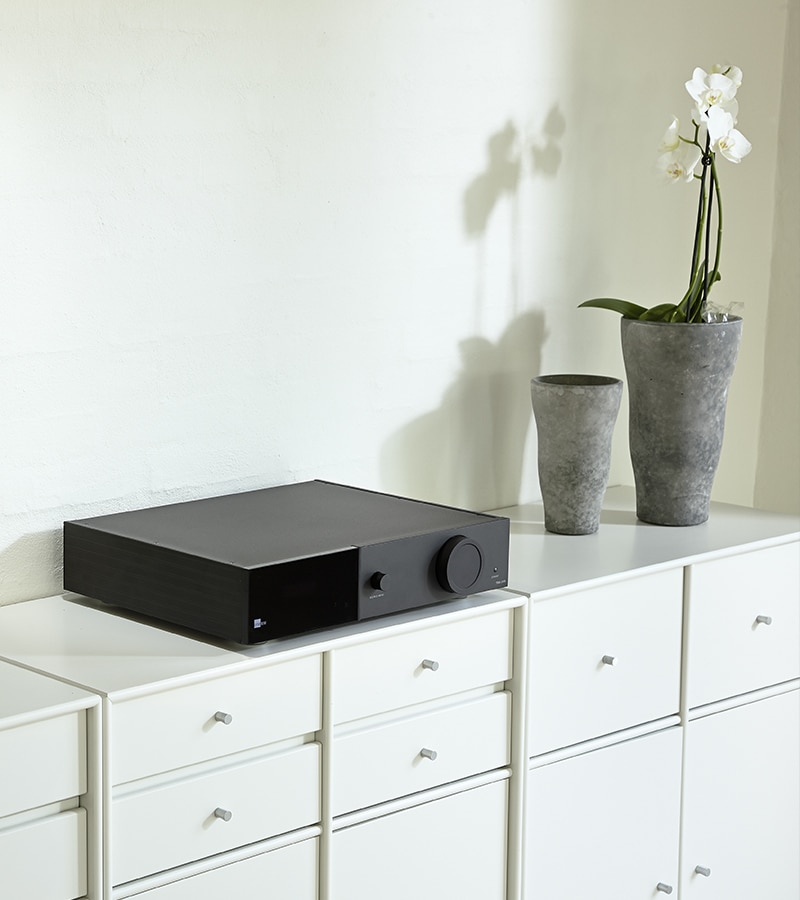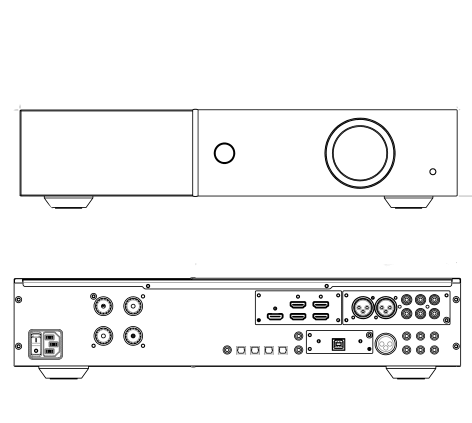 Specifications
Power rating: 2 x 170 W @ 4Ohm
Max output current: 30A
Audio specifications: 0.02% THD+N, 1W/4Ohm, Frequency response: ±0,5dB from 20 to 20,000 Hz
Digital inputs (Asynchronous): 2 x Coaxial Digital (≤192kHz / 24 bit), 4 x Optical Digital (≤ 96kHz / 24 bit)
Analog inputs: 2 x Analog Single Ended RCA
Digital outputs: 1 x Coaxial Digital (96kHz / 24 bit)
Analog outputs: 1 x Single Ended Analog
EQ: RoomPerfect™, ICC
Interfaces: 1 x RJ12 connector, 1 x trigger input, 1 x trigger output
Optional modules: HDMI module with 3 inputs (≤192kHz/24 bit) and one output / CEC and ARC compatible, Streaming USB input module (≤384kHz/32 bit + DXD / DSD64 / DSD128), High-end analog input module (1 Phono (MM), 3 analog Line inputs)
Remote control: Infrared
Dimensions (HxWxD): 10 x 45 x 36 cm, 3.9 x 17.7 x 14.2 in
Weight: 8 kg / 17.6
Finish: Anodized aluminum, matte black
Downloads:
Windows drivers for USB module
External control manual
Technical drawings
Control4 drivers
Moxa setup guide
Owner's manual
Latest software
TDAI voicings
RTI drivers
Fact sheet
Pictures
Modular upgrades for TDAI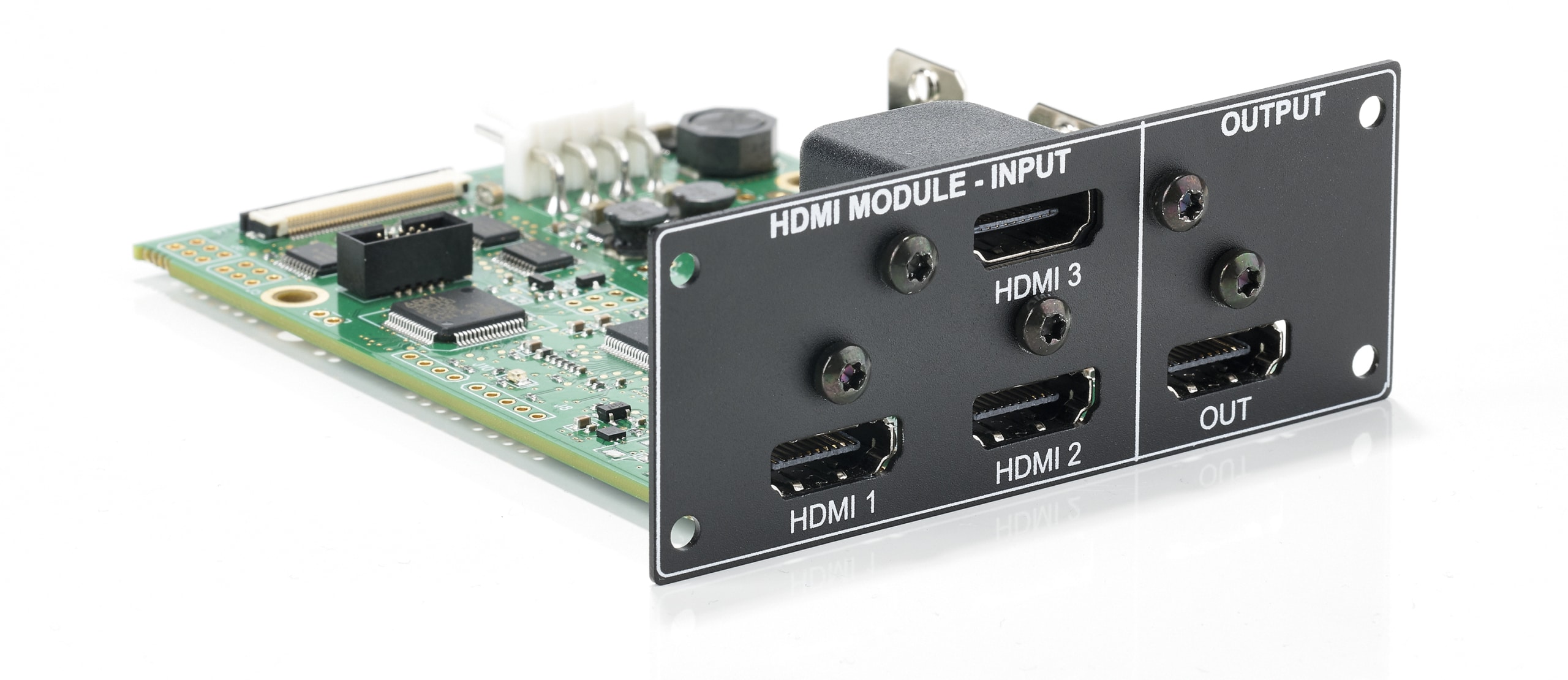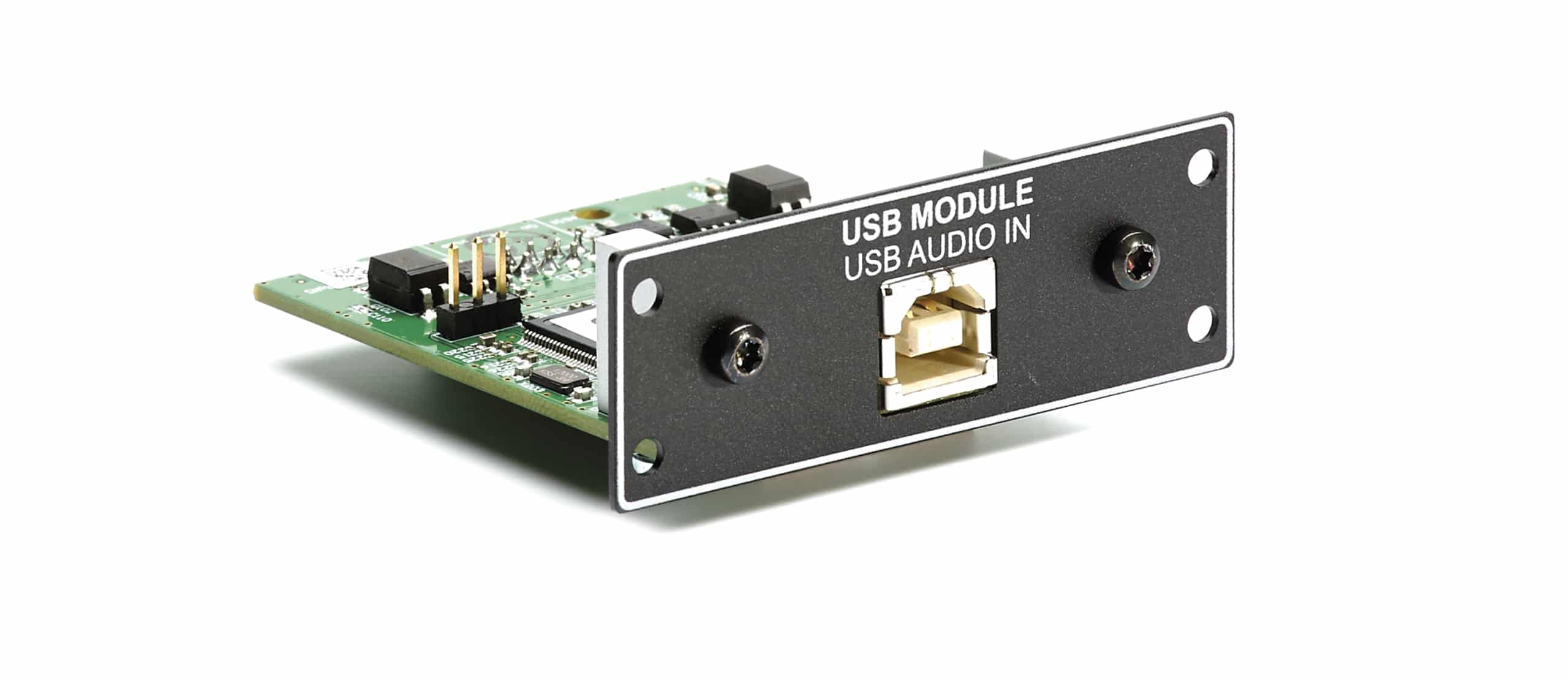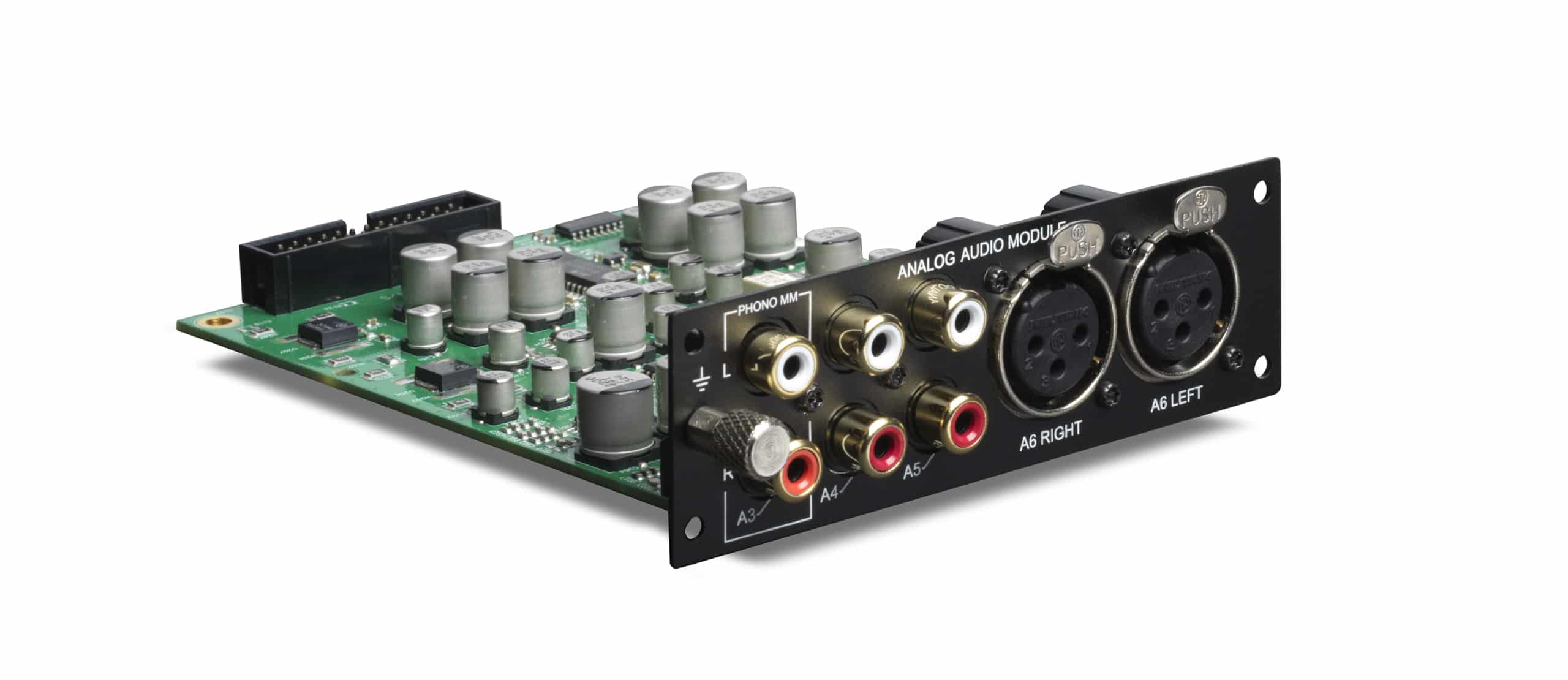 HDMI 4K input/output module
The HDMI module upgrade provides HDMI 2b support with pass-through of 18Gbps and all HDR formats. The module offers a unique and intelligent way to integrate audio and video into your living room, and at the same time to take full advantage of the higher contrast and greater details of 4K HDR sources and displays. Don't settle for the sound coming from your TV's built-in speakers; it's time for an upgrade.
HDMI module with 3 inputs (≤192kHz/24 bit and one output / CEC and ARC compatible)
USB audio input module
Want to run audio from your computer or other streaming device? As a standard feature of the TDAI-3400 and for the TDAI-2170 available as a module upgrade, this USB B input is the prime solution for your digitally stored music. The module will allow for a direct connection from your computer or other streaming device into the TDAI-2170, and it accepts high-resolution files up to 384 kHz/32 bits as well as DXD and DSD64 & 128. The module is compatible with computers running Windows, OS X, and Linux.
Streaming USB input module (≤384kHz/32 bit + DXD / DSD64 / DSD128)
High-end analog input module
The high-end analog input module is designed to support all high quality analog sources, and includes a dedicated input with RIAA compensation. The module holds four analog inputs – 1 phono (RIAA, MM), 2 RCA unbalanced inputs and 1 XLR balanced inputs. You can increase the sensitivity of each input by up to 24 dB, of which the first 6 dB gain is handled through gold plated relays in order to fully utilize the head room of the analog-to-digital converter.
High-end analog input module (1 Phono (MM), 3 analog Line inputs)
Want to do bi-amping with TDAI-2170 and SDA-2400?
With the introduction of the Lyngdorf SDA-2400 power amplifier, we received many questions about the best way to achieve optimal performance by combining it with our integrated amplifier, the Lyngdorf TDAI-2170. In this document you can read about how to do bi-amping with the tDAI-2170 and SDA-2400 amplifiers.
Related products
Maybe you will also like…

Amplifier
Lyngdorf TDAI-3400


Amplifier
Lyngdorf SDA-2400

amplifier
Lyngdorf tdai-1120