Corporate Social responsibility
At Steinway Lyngdorf, we are committed to upholding the highest standards of corporate responsibility. We maintain this commitment through credibility, quality production, and trusted partnerships. We believe responsible business is good business. In addition, we adhere to the United Nations Global Compact, which is a voluntary initiative to implement universal sustainability principles and to take steps to support United Nations goals. Read on for an overview of our corporate responsibility philosophies and how they align with UN Global Compact Goals.
We build responsible products
Steinway Lyngdorf works to create sustainable products at every stage of manufacturing—from development to packaging.
Development
All Lyngdorf and Steinway Lyngdorf amplifiers use the most energy-efficient amplifier technology, an advanced version of the Class-D principle. The switch-mode power supply of Class-D combined with the digital signal processing of Lyngdorf amplifiers result in an efficiency or power factor close to 1, meaning almost all of the music signal and energy goes to the loudspeakers. In comparison, conventional Class A or AB or C or G have a power factor between 0.4 to 0.7 where the rest of the energy is not used to amplify the music signal, but gets wasted in idle power consumption and heat. Apart from the energy consumption, more heat inside the amplifier also means thermal stress to electrical components, therefore the cooler-running Lyngdorf designs are also more reliable and have a longer product life overall.
All Lyngdorf and Steinway Lyngdorf amplifiers use different active and passive technologies of Power Factor Correction in the power supplies. Power Factor Correction improves the power factor and makes an amplifier more energy efficient, but also draws current more evenly from the mains. In comparison, conventional power supplies draw high peak currents and represent a generally more stressful and electrically noisy device to the mains, leading to higher demands from the regional electrical substation.
Production
When our products or components break, everything is sorted and reused. Batteries and power supplies are handled properly at recycling centers. We are member of Elretur, which is a certificate for our responsibility and contribution to more recycling.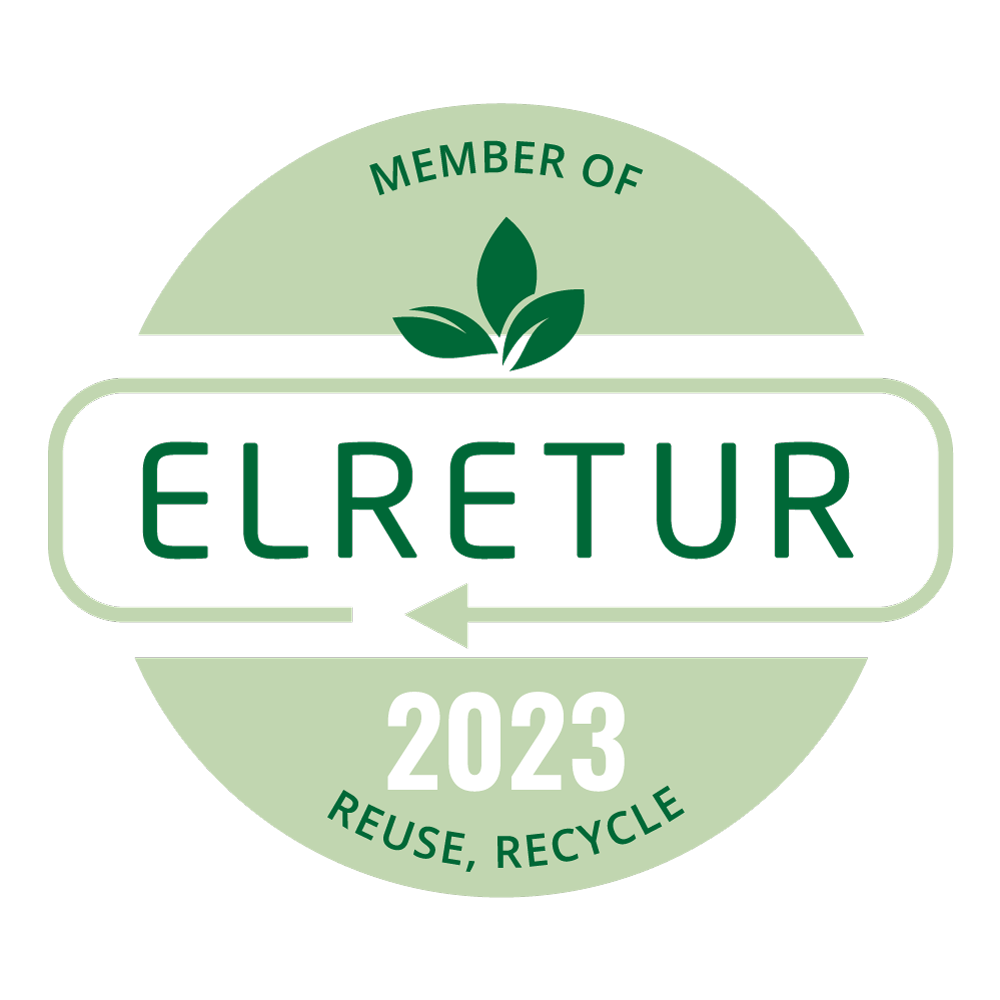 We comply with the safety standards for printed circuit boards and the materials from which they are made to ensure consumers have confidence in our products in terms of fire and electrical safety. All our products hold required safety approvals.
Packaging
Our boxes are made from recyclable cardboard; they feature no colorful prints that could complicate the recycling process.
Sustainable Technology Partnerships
We are committed to purposeful partnerships across the technology space. For example, Steinway Lyngdorf has partnered with MQA (Master Quality Authenticated), the most sustainable solution for music streaming. MQA's award-winning technology reduces the carbon footprint of high-res audio by using advanced methods for audio coding and packaging.


We maintain a responsible environment
Green areas
At our headquarters in Skive, Denmark, we are creating a number of "Green Areas" to feature flowers and grasses. Besides strengthening biodiversity, these areas attract insects and strengthen the micro-climate.
Positive effects of sound
We work to educate stakeholders about the positive effect that music can have on people's health and well-being, with benefits including improved mood, reduced stress, reduced anxiety, improved exercise, improved memory, eased pain, comfort, improved cognition, support to children with autism spectrum disorder, and more.
Improved employee well-being
We seek to maintain a good working environment that supports respect and well-being for all employees. Four times a year, we participate in the national campaign "Tæl skridt" ("Count steps"), which focuses on integrating more exercise, socializing, and healthy habits into work life. At lunch break, our employees are encouraged to join in on a group power walk through the neighborhood.