Based upon the compact Lyngdorf speaker designs, the MH-3 sets a new bar for how small a speaker can be, while still providing high-level dynamic performance. With a focus on reproduction of open voices and tight transients, the MH-3 is the optimal choice for a small stereo or media room installation with subwoofers.
Powerful and compact design
The MH-3 is a two-way speaker with a powerful 4" midrange driver mounted in a very compact enclosure featuring wall mounts. In order to have an audiophile performance in this extremely small cabinet, we have designed this 4" driver with a magnet 50% stronger than traditional 4" drivers. This magnet design results in a higher sensitivity and a linear frequency response in this important frequency range.
Flexibility in installation
The MH-3 provides significant flexibility in placement due to the compact cabinet design and wide vertical dispersion pattern of the special tweeter design. The MH-3 may be placed 12"/30 cm above or below listening height without compromising the listening experience. This is the result of the very compact design of the soft dome tweeter, chosen for its lightweight structure, low noise, and linear frequency response. This tweeter has the added advantage of emphasizing musicality over analytic qualities, thus providing a truly musical experience.
Ease of installation is taken one step further with the very compact cabinet designed for wall mounting. The depth of the cabinet has been reduced to just over three inches, ensuring discreet placement along with optimal coupling to the room for nearly perfect timing response. As one expects from Lyngdorf Audio, the quality of the cabinet is apparent from the solid structure emphasizing our focus on dynamic music reproduction and high-quality performance.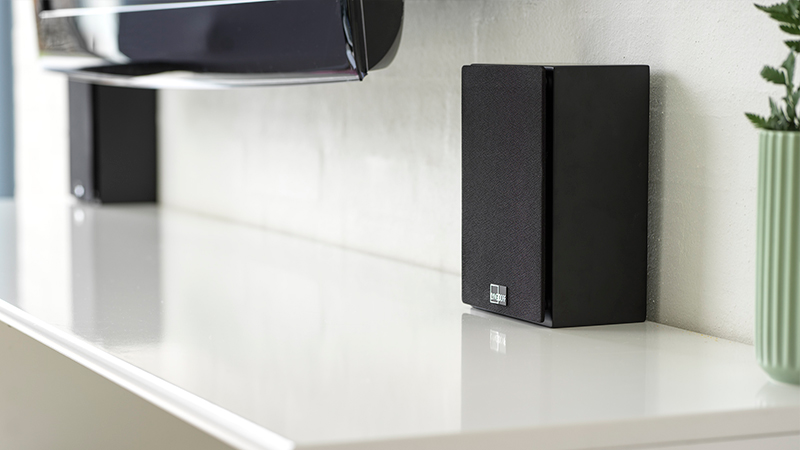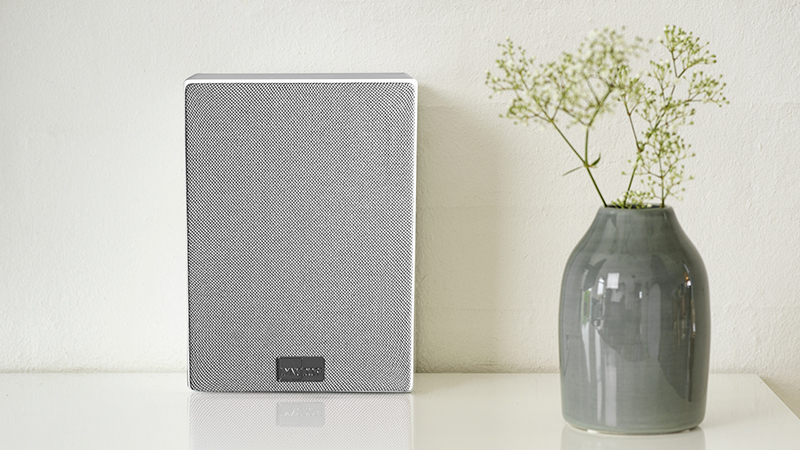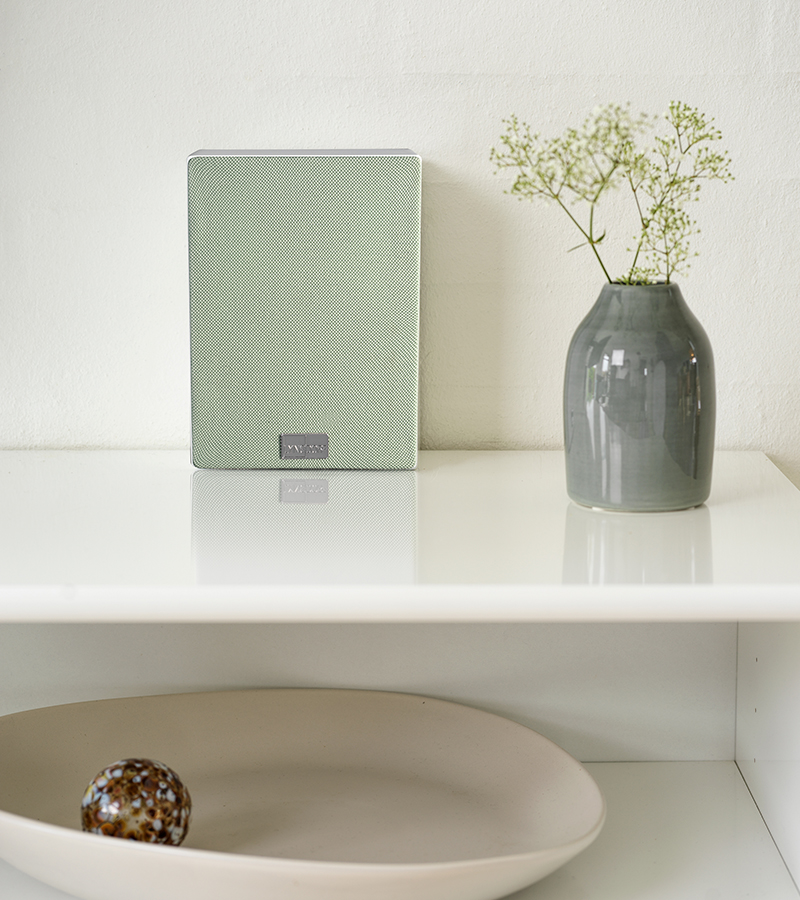 Gabriel fabric covers
The Lyngdorf loudspeakers MH-2, MH-3, FR-1 as well as the boundary woofers BW-2 and BW-3 are available with higher-quality fabric covers in five colors. The fabrics are made by Gabriel from Denmark. Gabriel is one of the leading fabric specialists since 1851 and creates the finest fabrics for furniture and interiors. The fabric has been specifically created for acoustic use and still provides a dense, high-quality woven cover. It is OEKO-TEX® STANDARD 100 certified. The fabric is attached to a new, very rigid frame, which avoids resonance and retains its shape for years to come.
While the Lyngdorf speakers and woofers in black cabinets are supplied with a black fabric cover, and speakers and woofer in white cabinets with a grey fabric cover, all fabric covers are available as an accessory. The covers are available in black, petrol blue, dusty green, grey, and red.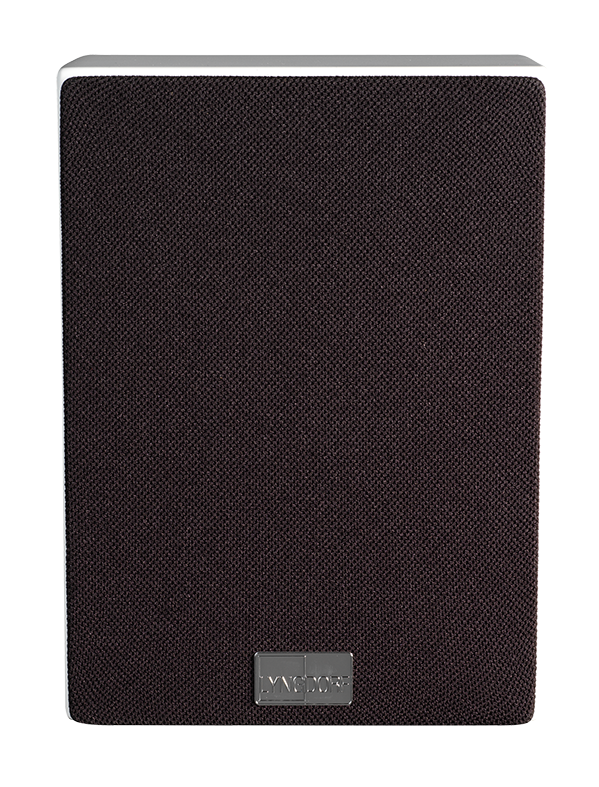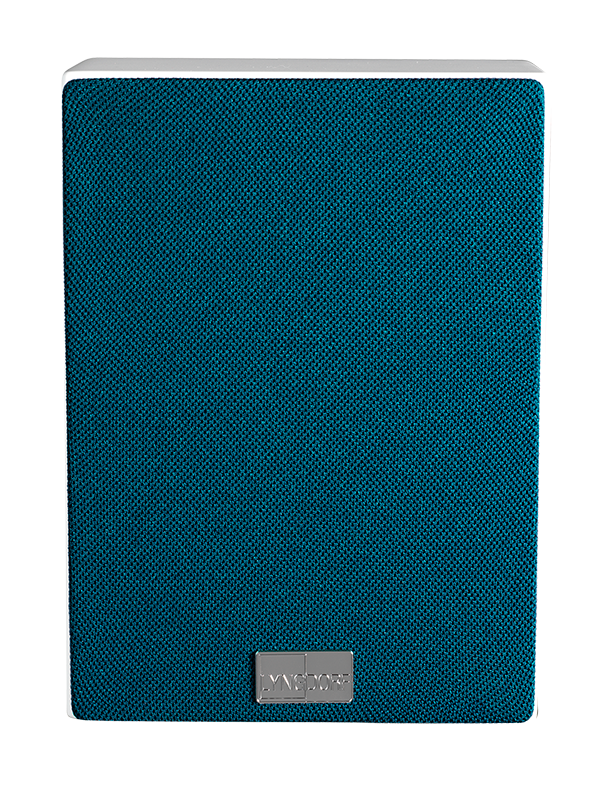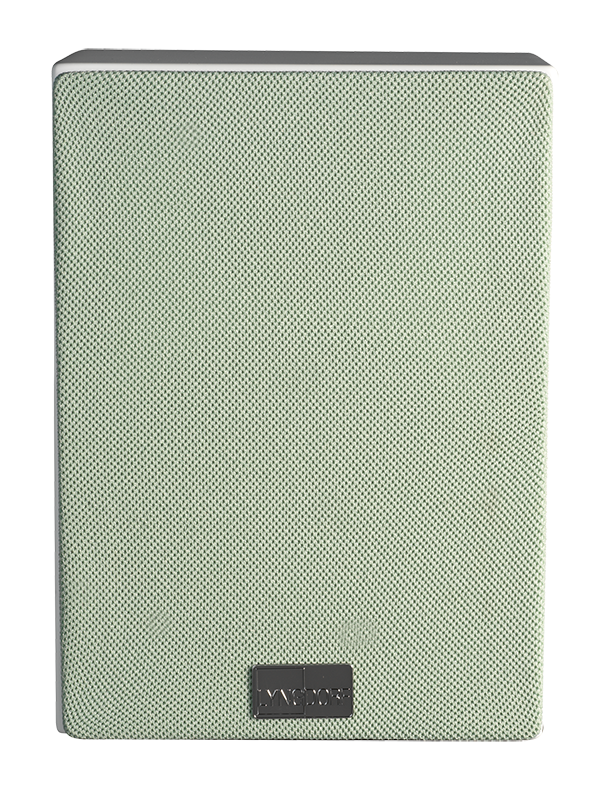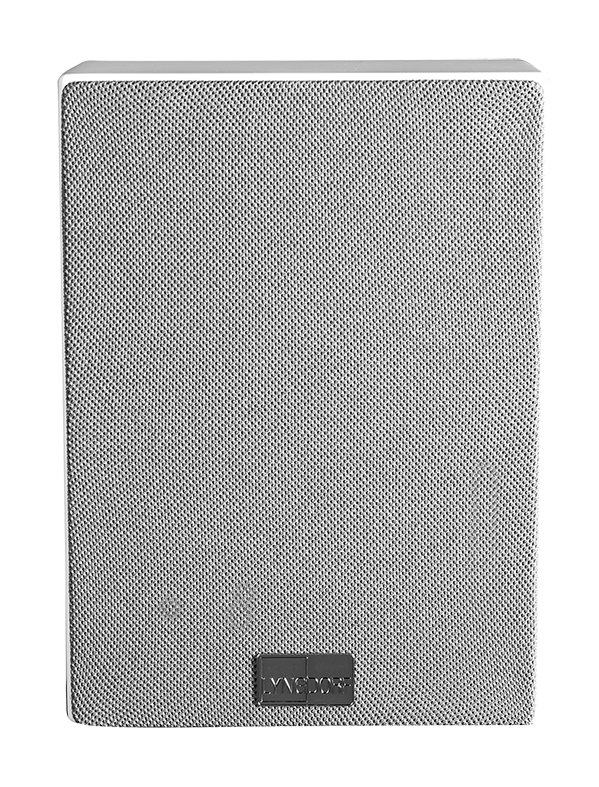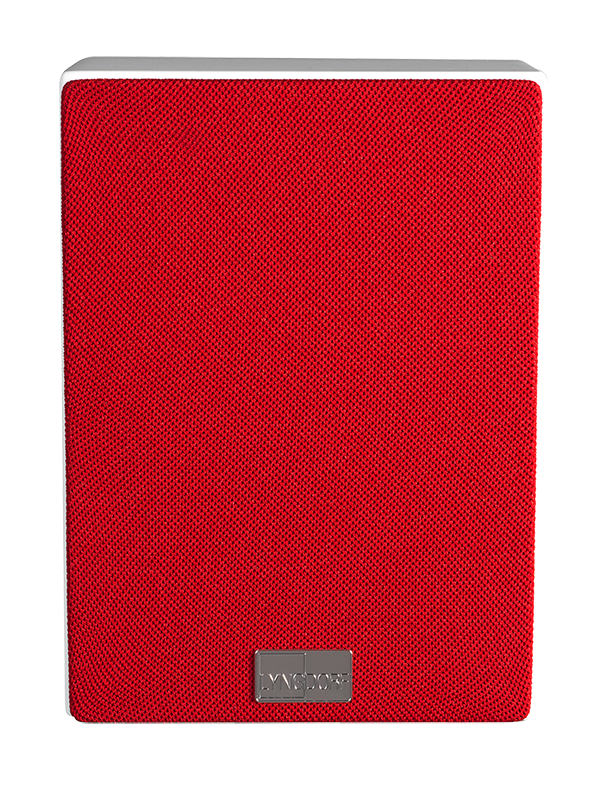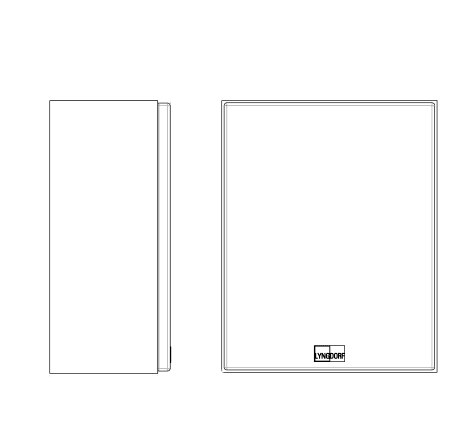 Specifications
Description: 2-way satellite speaker
Power handling: 80 W
Nominal impedance: 4 Ohm
Tweeter: Size 1″, textile soft dome, PTC protection
Midrange driver: Size 4″, 25 mm voice coil, cone material: aluminum, vented magnet
Enclosure: Closed cabinet type, full MDF construction, volume: 0.8 liters
Frequency response: 110 to 20.000 Hz
Sensitivity: 84 dB (2.83V/1m)
Crossover point: 2.7 kHz
Connections: Binding posts
Placement options: Key hole mounting, prepared for alternative brackets
Dimensions (W x H x D): 14 x 19.2 x 8 cm / 5.5 x 7.6 x 3.27 in
Weight: 2.3 kg / 5.1 lb
Finish: Matte black with black fabric cover, matte white with grey fabric cover, five fabric colors available as accessory
Downloads:
Technical drawings
Owner's manual
Fact sheet
Pictures
MH stand
The MH speaker stand from Lyngdorf Audio gives you a sleek and simple way of displaying the Lyngdorf MH-2 and MH-3 speakers. The stand is made of aluminum and steel and comes in a black finish. Speaker cables can be hidden in the tube for a clean display. Screws for mounting the speaker are included.
Downloads:
Technical drawings
Fact sheet


Related products
Maybe you will also like…

Amplifier
Lyngdorf TDAI-1120