The versatile SDA-2400 digital stereo power amplifier features both analog and digital inputs, as well as a range of novel features to deliver outstanding performance in a wide range of applications.
Perfect for any setup
It includes both optical and coaxial digital inputs in addition to the traditional balanced and single-ended analog inputs in order to fit any possible setup. This power amplifier can function in a traditional stereo or multichannel setup—but also as a powerful addition to single standing media players and streaming devices with integrated volume control. Using the digital connections, there will be no interference or noise from external sources. The digital inputs are based upon the Wolfson WM8804 PLL Transceiver for excellent dynamic performance and improved tolerance to clock jitter.
Smart power
The SDA-2400 will automatically go into stand-by mode when not in use. When the amplifier detects a signal, it will turn on automatically. You can set it to always be on—and if your connected device has a 12V trigger output, this can control the power state of the SDA-2400, and even daisy-chain several SDA-2400 amplifiers.
Digital amplification
Lyngdorf is the pioneer in digital amplifiers, and the SDA-2400 power amplifier is not your typical Class D digital power amplifier. It's better. It has very low and linear distortion and an impressive signal-to-noise ratio, making it the perfect choice for those seeking the purest sounding high-power amplifier on the market.
The output stage uses Pulse Width Modulation with a patented switch speed optimization technology. Together with a fixed switching speed of 390 kHz and minimal feedback control, this ensures low and linear distortion compared to typical Class D amplifiers.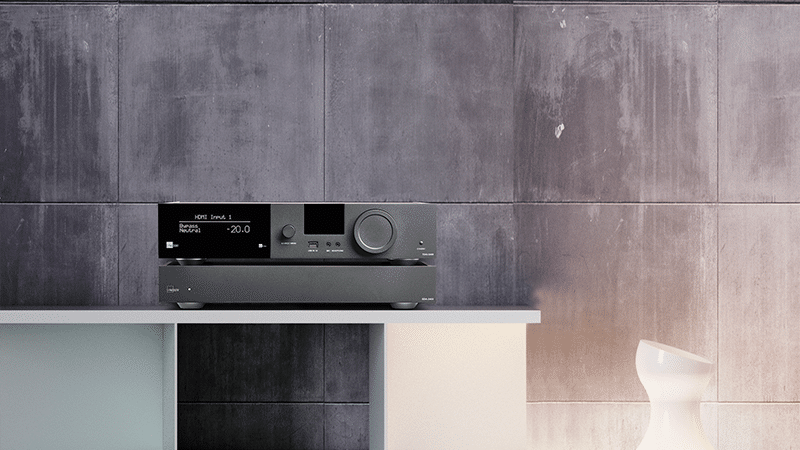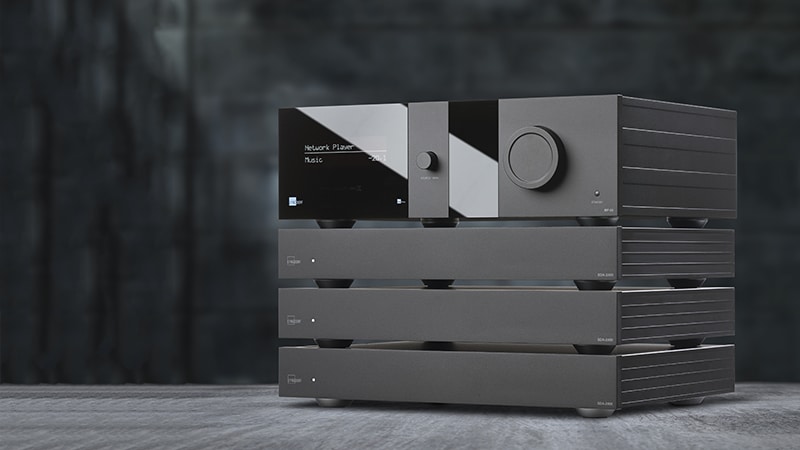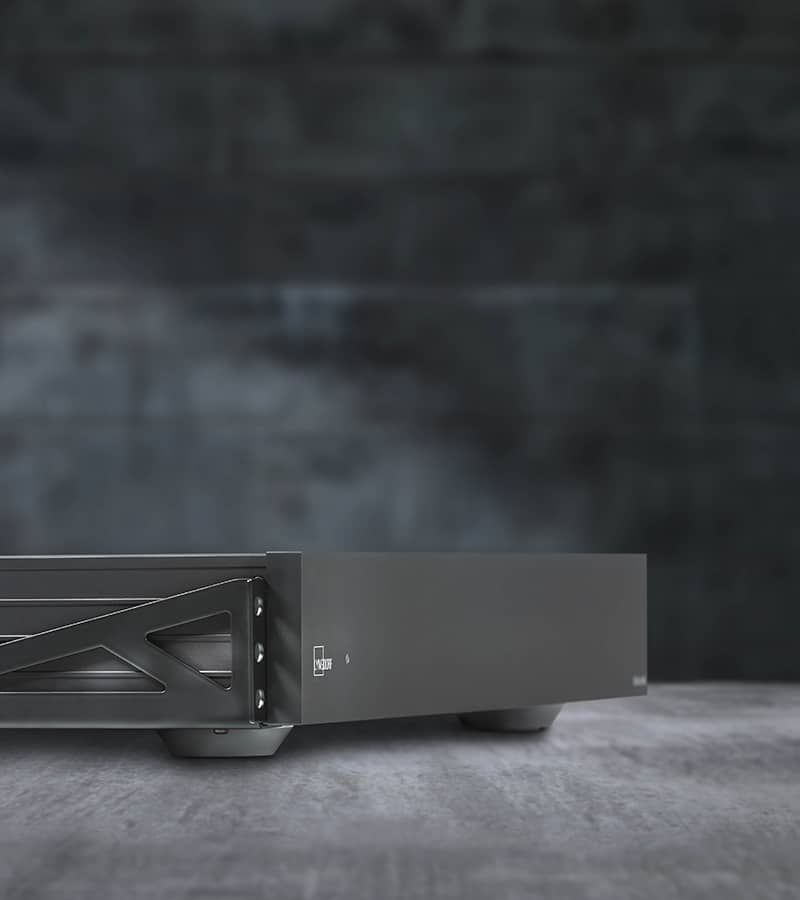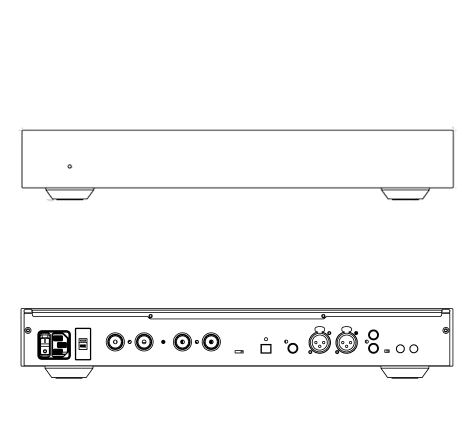 Specifications
Power Rating: 2 x 400 W @ 4Ohm, 2 x 200 W @ 8Ohm
Inputs: 1 x Analog Single Ended RCA, 1 x Analog Balanced XLR, 1 x Coaxial Digital (≤192kHz / 24 bit), 1 x Optical Digital (≤96kHz / 24 bit), * All inputs has signal detection
Power Modes: Input detection, Always on
Trigger (12V): 1 x Input, 1 x Output for daisy chain
Heat dissipation value: 210
Dimensions (WxHxD): 45 x 7.3 x 36 cm*, 17.7 x 2.9 x 14.2 in*, *including 1.3cm / 0.5in feet
Finish: Anodized aluminum, matte black
Weight: 6.5 kg / 14.3 lb
Downloads:
Technical drawings
Owner's manual
Fact sheet
Pictures
Want to do bi-amping with TDAI-2170 and SDA-2400?
With the introduction of the Lyngdorf SDA-2400 power amplifier, we received many questions about the best way to achieve optimal performance by combining it with our integrated amplifier, the Lyngdorf TDAI-2170. In this document you can read about how to do bi-amping with the TDAI-2170 and SDA-2400 amplifiers.
Related products
Maybe you will also like…

Amplifier
Lyngdorf TDAI-1120


Amplifier
Lyngdorf TDAI-3400