The BW-3 is designed as a high bandwidth subwoofer with the objective of reproducing optimal dynamics and precision. This is reflected in the frequency range of the driver reaching up to 800 Hz in bypass mode, in contrast to traditional subwoofers, which are typically limited to 120 Hz.
Powerful and compact design
The internal amplifier is Lyngdorf Audio's Class-D design based on more than 15 years of experience in designing audiophile Class-D amplifiers. With an output of 400 watts, it can deliver ample power to control the powerful 8" driver – even at high levels. The BW-3 is equipped with a long-throw driver mounted in an extremely compact enclosure. For the driver to work in such a compact cabinet, with only 7 l of internal volume, a custom unit was designed. The 8" woofer features a massive "motor," which has an extremely fast response and high efficiency.
Flexibility in installation
The woofer fits into all types of setups, as the amplifier module holds the traditional signal controls as well as a bypass switch for easy and direct connection to Lyngdorf Audio amplifier outputs or to other audio products, which provides full control of the sub-out connection.
The BW-3 is delivered without feet mounted, as the compact cabinet design allows for several ways to integrate the speaker with home décor. With cabinet dimensions reduced to a minimum, the BW-3 can be positioned standing upright or on its side in order to fit into the available space. This construction makes it the perfect match for any setup, as a subwoofer for other speakers in a stereo or home cinema system.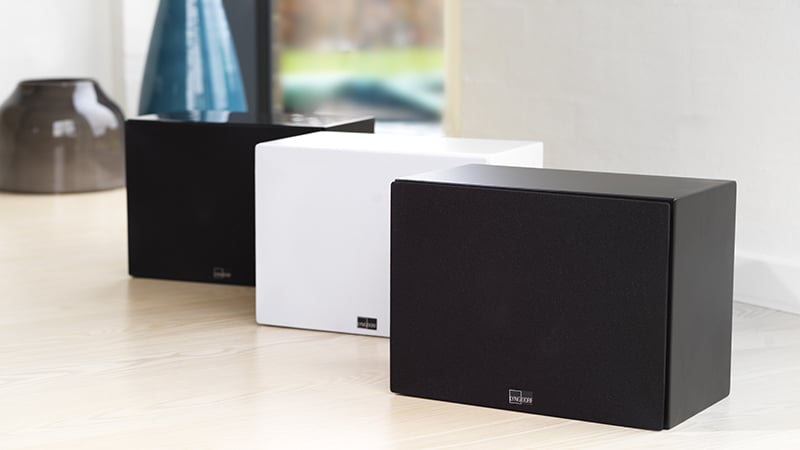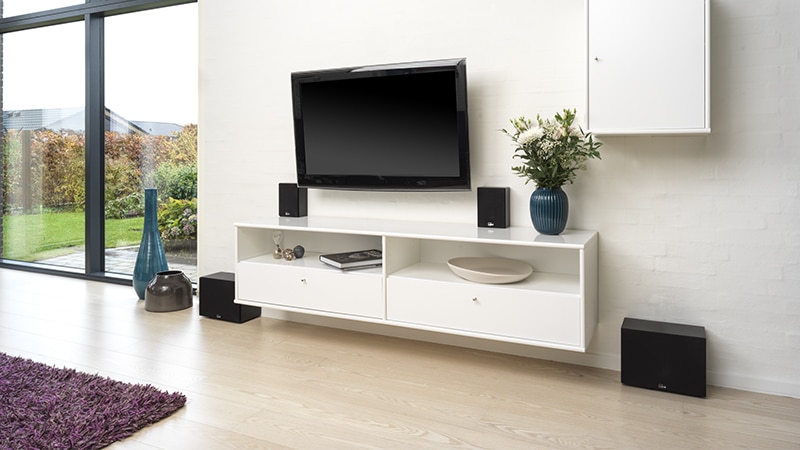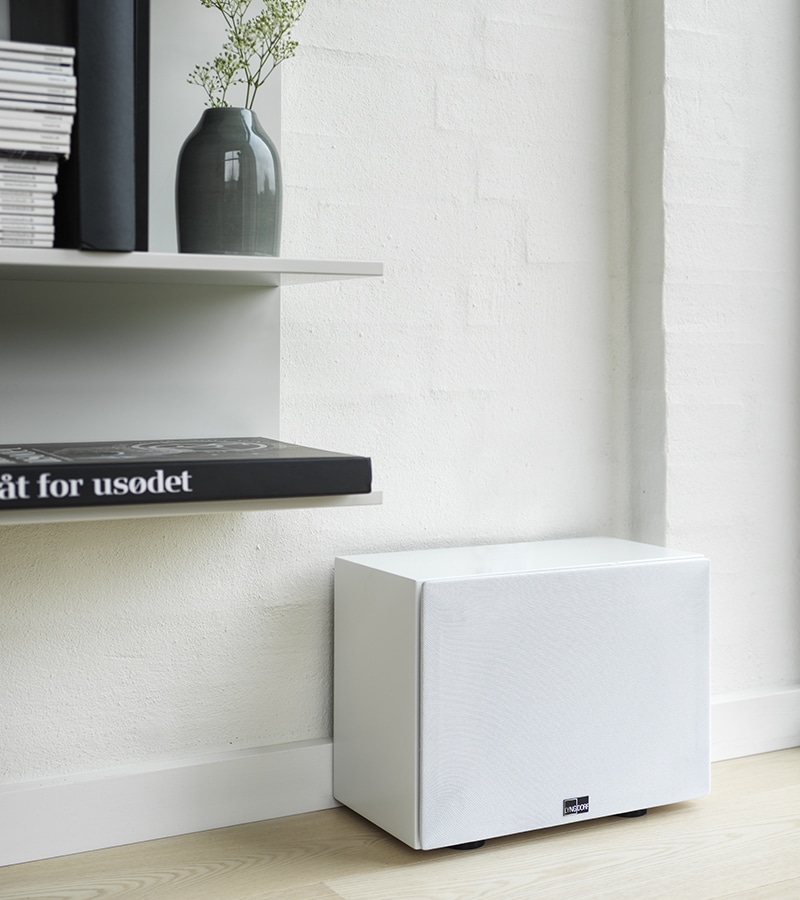 Gabriel fabric covers
The Lyngdorf loudspeakers MH-2, MH-3, FR-1 as well as the boundary woofers BW-2 and BW-3 are available with higher-quality fabric covers in five colors. The fabrics are made by Gabriel from Denmark. Gabriel is one of the leading fabric specialists since 1851 and creates the finest fabrics for furniture and interiors. The fabric has been specifically created for acoustic use and still provides a dense, high-quality woven cover. It is OEKO-TEX® STANDARD 100 certified. The fabric is attached to a new, very rigid frame, which avoids resonance and retains its shape for years to come.
While the Lyngdorf speakers and woofers in black cabinets are supplied with a black fabric cover, and speakers and woofer in white cabinets with a grey fabric cover, all fabric covers are available as an accessory. The covers are available in black, petrol blue, dusty green, grey, and red.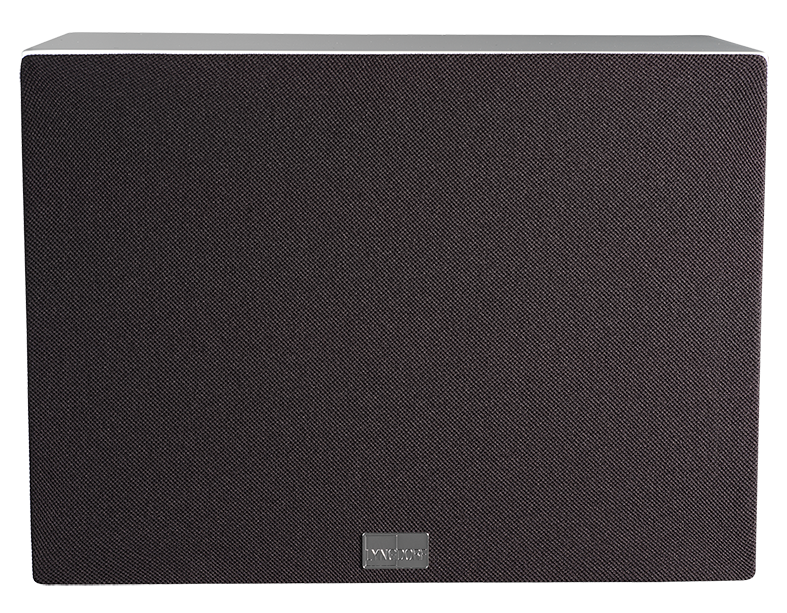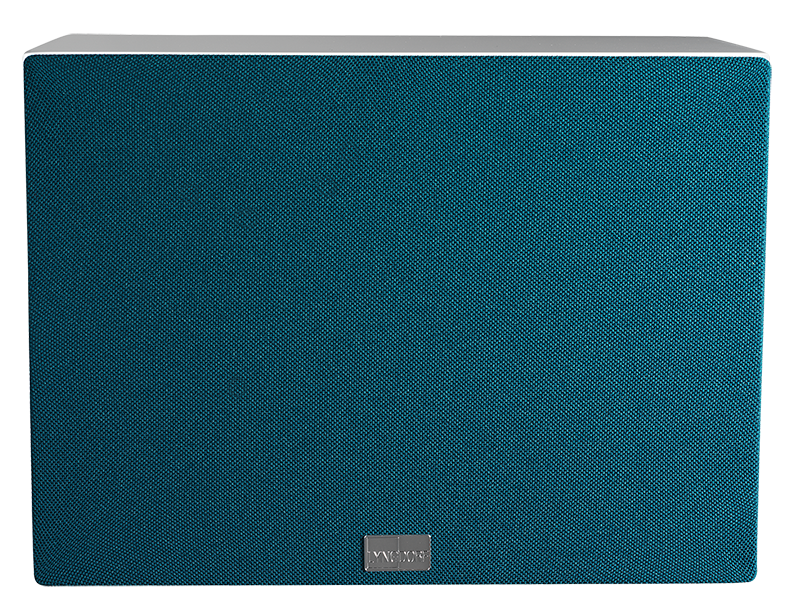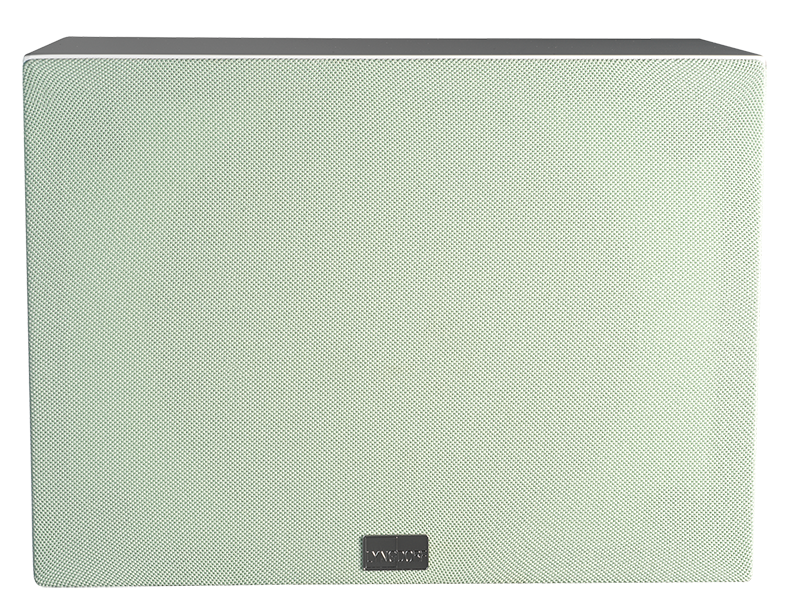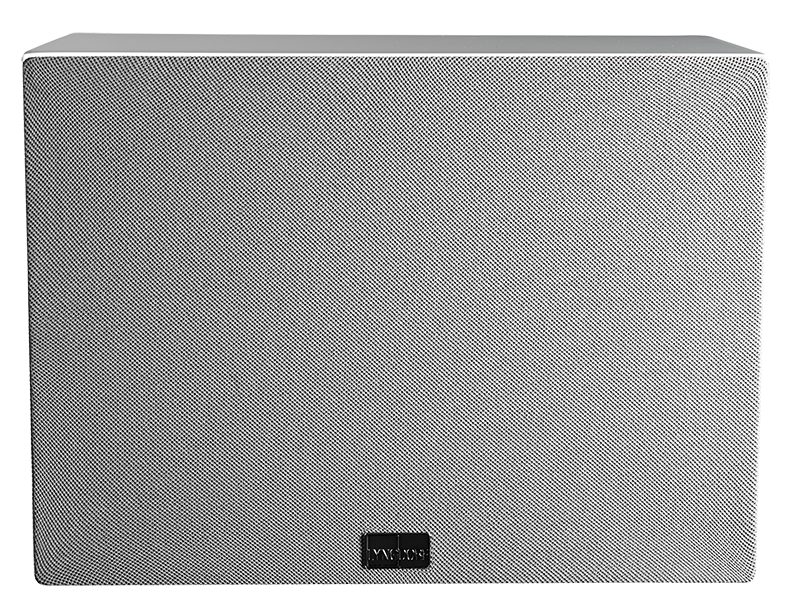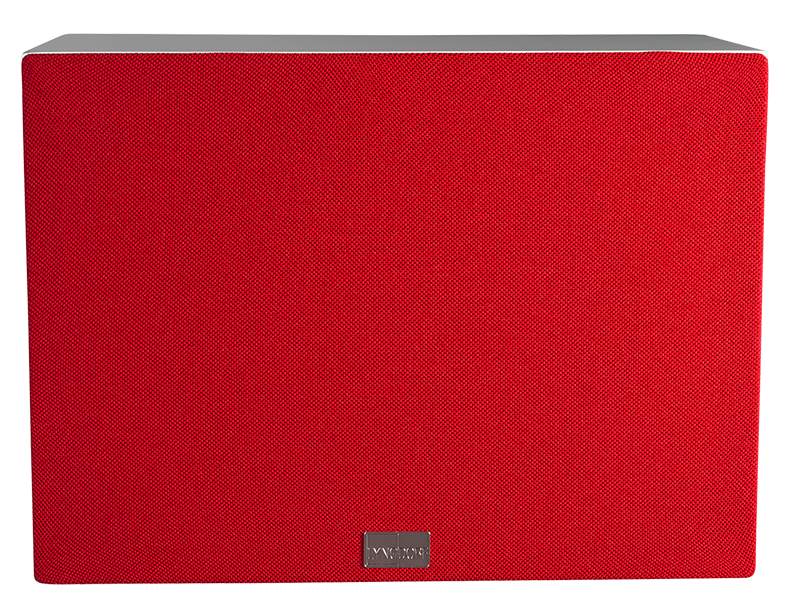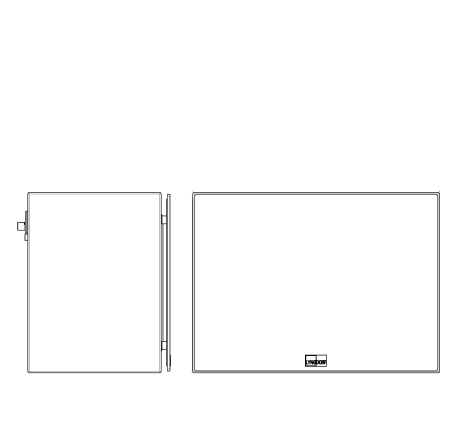 Specifications
Description: Active high bandwidth subwoofer
Driver: 8" long throw driver, Ø 38mm / 1 1/2 in voice coil, cone material: aluminum
Amplifier: 400 W RMS, Class-D type
Enclosure: Closed cabinet type, full MDF construction, volume: 7.25 liters
Frequency response: 27 to 200 Hz (using line in input), 27 to 800 Hz (using bypass input)
Maximum SPL: 99dB RMS THX method: 40-80 Hz
Controls: Bypass switch, phase control (0 to -180°), level control, x-over frequency (60 to 200Hz)
Connections: RCA / analog mono input
Dimensions (W x H x D): 31.5 x 23 x 17.2 cm, 12.4 x 9.1 x 6.8 in
Weight: 8.9 kg / 19.6 lb
Finish: Matte black with black fabric cover, matte white with grey fabric cover, five fabric colors available as accessory
Downloads:
Technical drawings
Owner's manual
Fact sheet
Pictures
Related products
Maybe you will also like…

Amplifier
Lyngdorf TDAI-1120