Editor's Choice 2020 for MP-40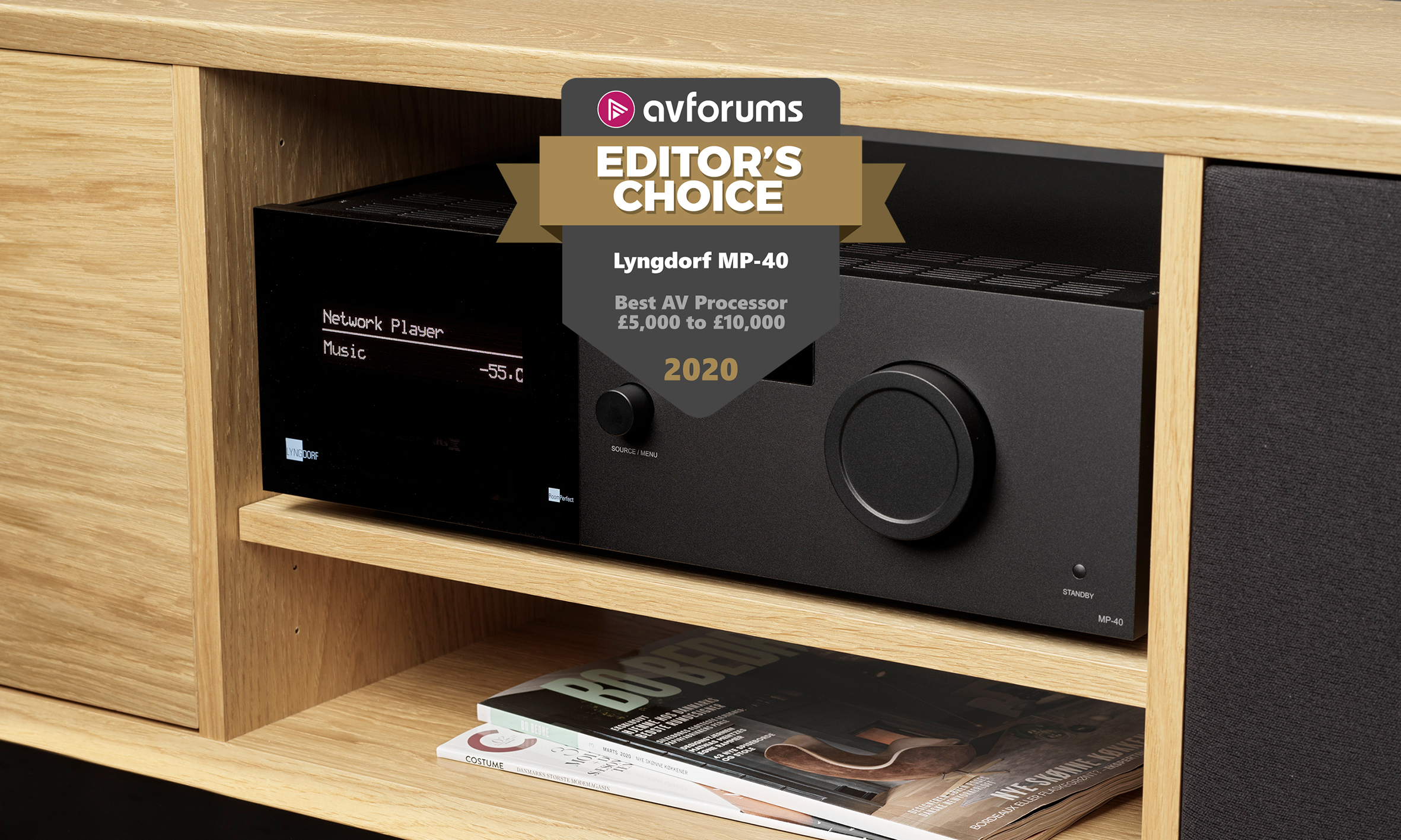 AVForums.com has announced their Editor's Choice Awards for 2020 within the Best Home AV Products, and the Lyngdorf MP-40 has won in the category "Best AV Processor £5000-£10,000". The winning products are the items AVForums.com thinks stand head and shoulders above the rest. The criteria for being eligible are: It must be a product that has been reviewed by AVForums in the last 12 months and it must currently be available as part of the official product range from a manufacturer and not discontinued before the end of 2020.
Below you can read what they said about the MP-40:
The Lyngdorf MP-40 offers many of the same features as the more expensive MP-60, including Dolby Atmos, DTS:X, Auro-3D and Room Perfect room correction. You still get 16-channels of balanced XLR outputs, but the processing is cut down to 'just' 12 channels and the rear panel loses a number of connections, with only three HDMI 2.0b inputs and one HDMI output with eARC compatibility. However, RoomPerfect remains truly effective and incredibly easy for most end-users to use, without requiring any acoustic knowledge or ability to analyse graphs.

The performance is quite simply stunning, with a cohesion between the speakers and subwoofers that's superb. The effect is a system that blends together, feels tighter and creates a more believable sound stage. The delivery sounds detailed and spacious, with an ability to produce music and movie soundtracks where you feel like you are in a larger space. Details are crisp and clear with incredibly precise steering of effects, where you can hear everything going on with the mix. This level of detail and control, mixed with RoomPerfect, results in a compelling performer and a worthy winner.
Get the latest news in your inbox!