German award for TDAI-1120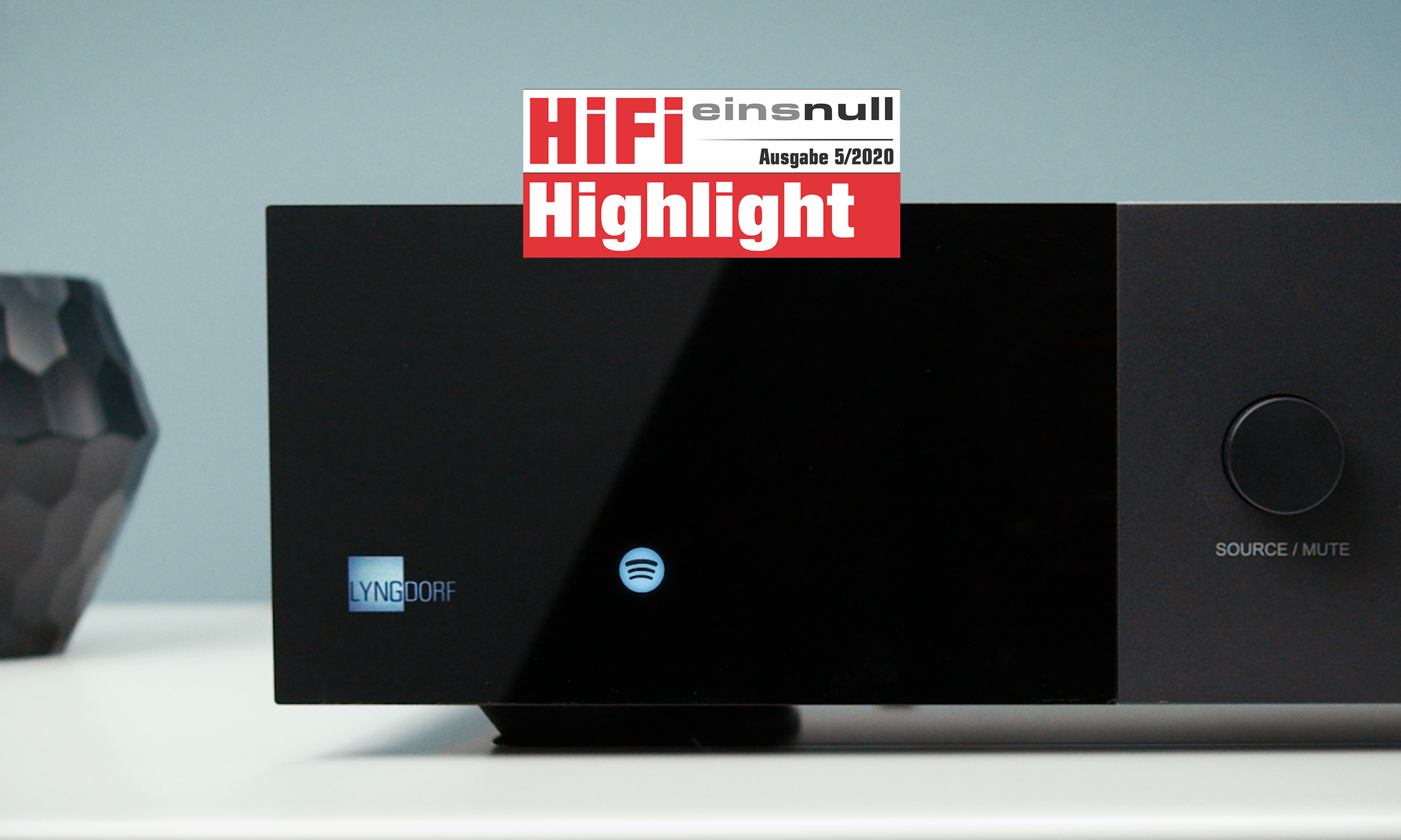 The TDAI-1120 has made its German review debut with a review and the award "HiFi einsnull Highlight" in the magazine HiFi einsnull. HiFi einsnull is one of the leading magazines for modern digital hifi. The review is in German, but we have translated some of the quotes below.
"For a start, the subject of 'compact' is taken seriously by the Danes. At 30cm, it's not the world's slimmest amplifier, but still the new TDAI-1120 is surprisingly small. Typically Lyngdorf, even this micro amp has a nice design with Danish style. Without any gadgets, the stylish Lyngdorf design is translated into the compact format."
"And even in its smallest amplifier, the Danes have integrated their known RoomPerfect technology. This isn't guesswork, but measurement. Again Lyngdorf takes it all very seriously by including a high-quality calibrated measurement microphone and matching stand. This is an absolute novelty in this category and price class."
"Lyngdorf has redefined the benchmark for high-quality compact systems."
Conclusion:
"With the TDAI-1120, Lyngdorf offers one of the best compact systems in this market. Modern design and advanced technology offer a great music experience in every room and from every source."
Get the latest news in your inbox!