Darko Audio reviews TDAI-3400 and CD-2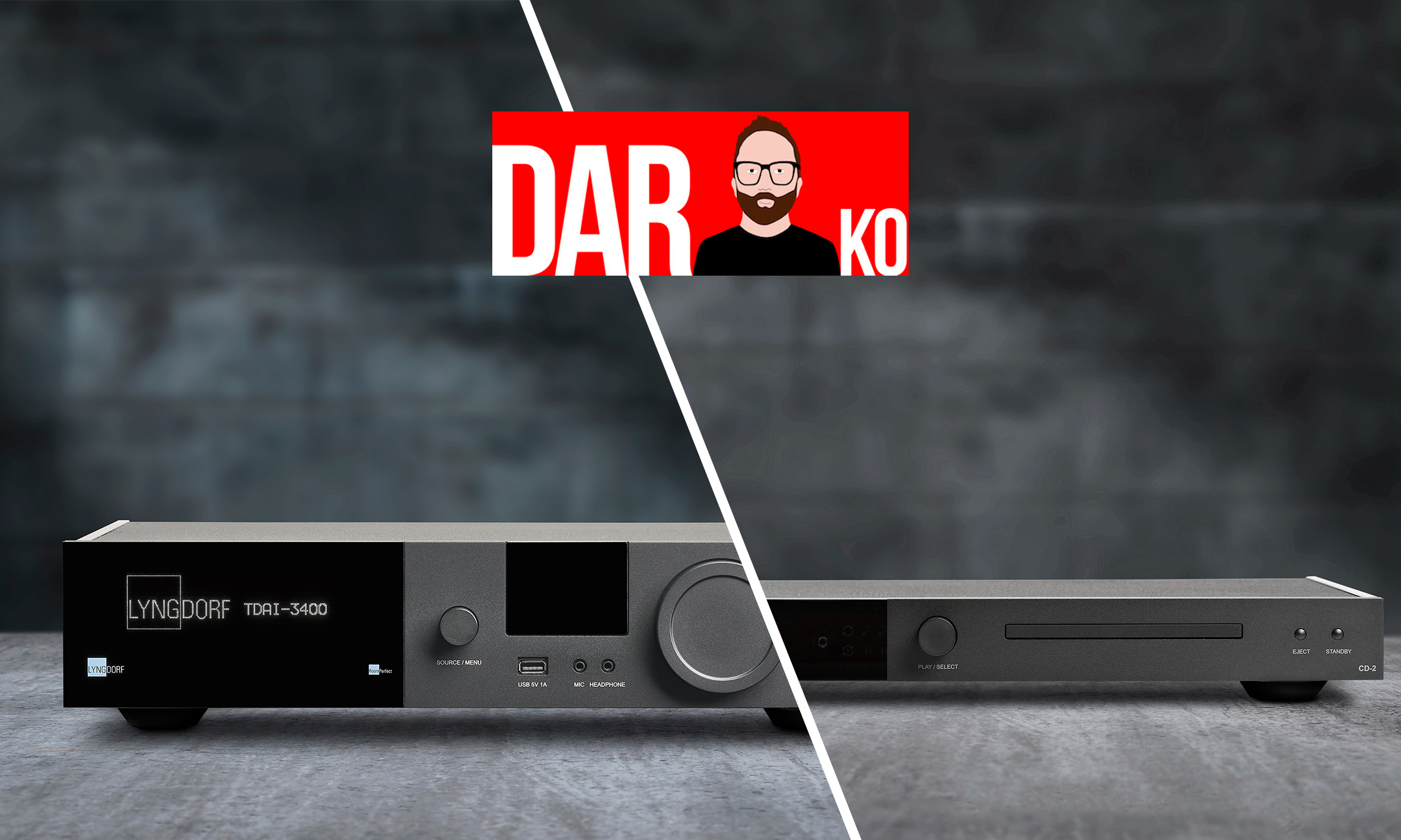 John Darko from Darko Audio has reviewed the Lyngdorf TDAI-3400 amplifier together with the CD-2 CD player. Here are a couple of quotes from the review, and below you can find a link to the full review.
"It's really useful to have those kinds of tunings inside the app, and there are a whole bunch of them inside the Lyngdorf app."
"Let's not forget there is a parametric EQ where we can fine tune it to our liking should we so wish and in fact the TDAI-3400 can be tuned effectively to any pair of loudspeakers."
"Room correction smarts is one area in which the Lyngdorf set, the CD player and the amplifier, steps cleanly ahead of the Marentz pairing, because there is no room correction inside the Marentz amplifier, and that functional difference points us at areas in which I think these two CD player and amplifier sets more cleanly separate than on sound quality alone."
"Whoever decided that the track selector button on the Lyngdorf CD player should be a rotary to turn to select the track you want and then a push to play that track deserves a goddamn raise because I think that's genius."

"It's for somebody who appreciates the fact that you can take a sound and tailor it quite heavily in many different directions using a parametric EQ and using room correction courtesy of RoomPerfect, and RoomPerfect is super easy to use and I think I find it easier to set up and install."
"I do use RoomPerfect when I'm integrating subwoofers with a pair of speakers, because for me RoomPerfect and its subwoofer integration smarts is by far the smoothest part to getting the sound that I want and getting the subwoofers integrated properly with the speakers both in the frequency domain and the time domain. It takes care of all that. I don't have to worry about that. For me, RoomPerfect is amazing in that respect, just amazing."
Watch the full review here.
Get the latest news in your inbox!