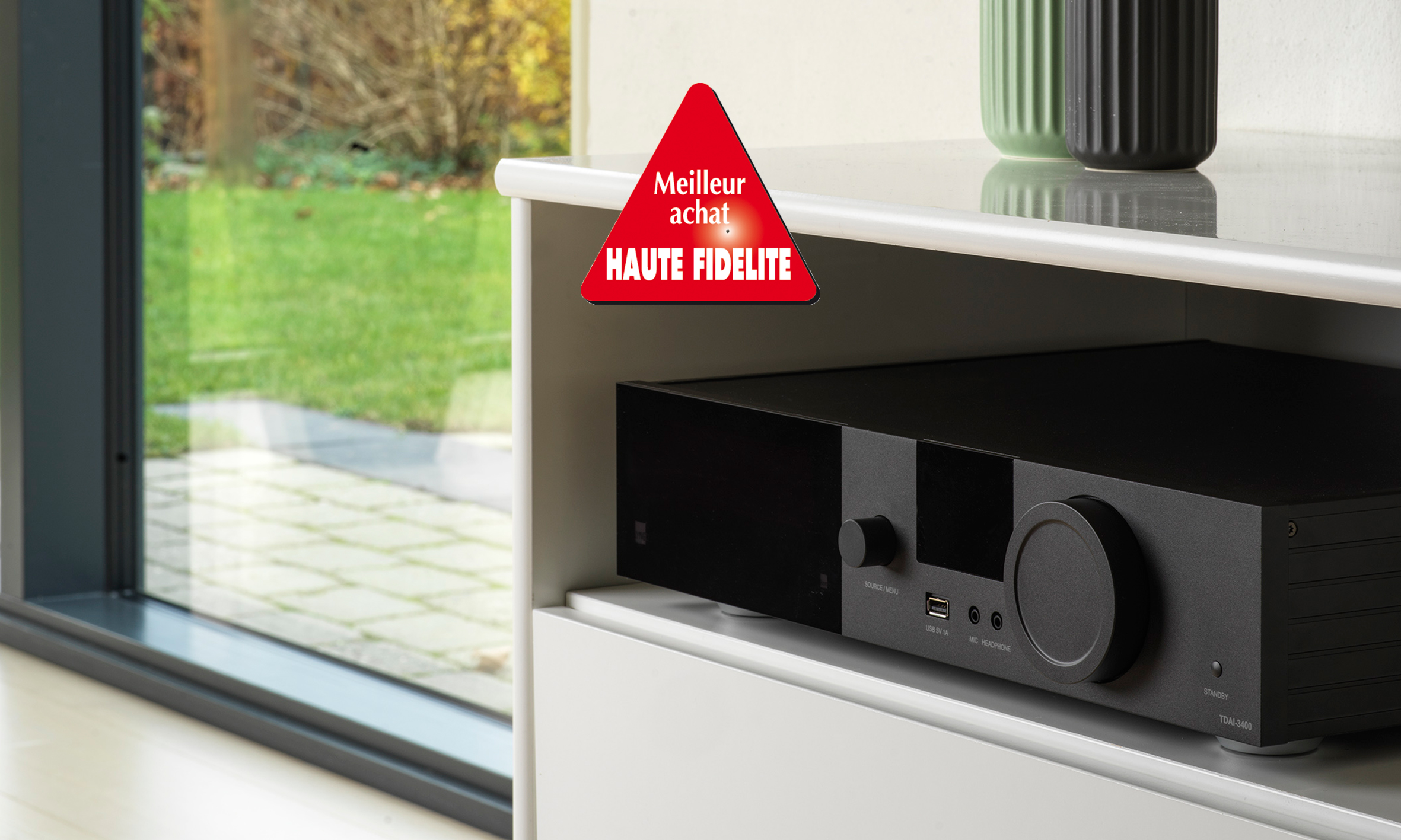 Dominique Mafrand from the French magazine Haute Fidelite has reviewed the TDAI-3400 amplifier and awarded the product "Meilleur achat"/Best Buy. The review is in French, but you can read the conclusion in English below.
"It was during our test bench on the TDAI-2170 that we discovered and appreciated the Danish brand, on the one hand, and the advantages of its patented concept RoomPerfect™, on the other. The arrival of the big model in our premises was an opportunity to confirm what we had felt with the little brother. In addition to superior possibilities in terms of adjustments and correction, the powerful TDAI-3400 opens up even more restitution towards sound realism as soon as the very efficient RoomPerfect™ process is started. A very original, user-friendly and high-performance all-in-one."
Get the latest news in your inbox!