TDAI-3400 now with TIDAL Connect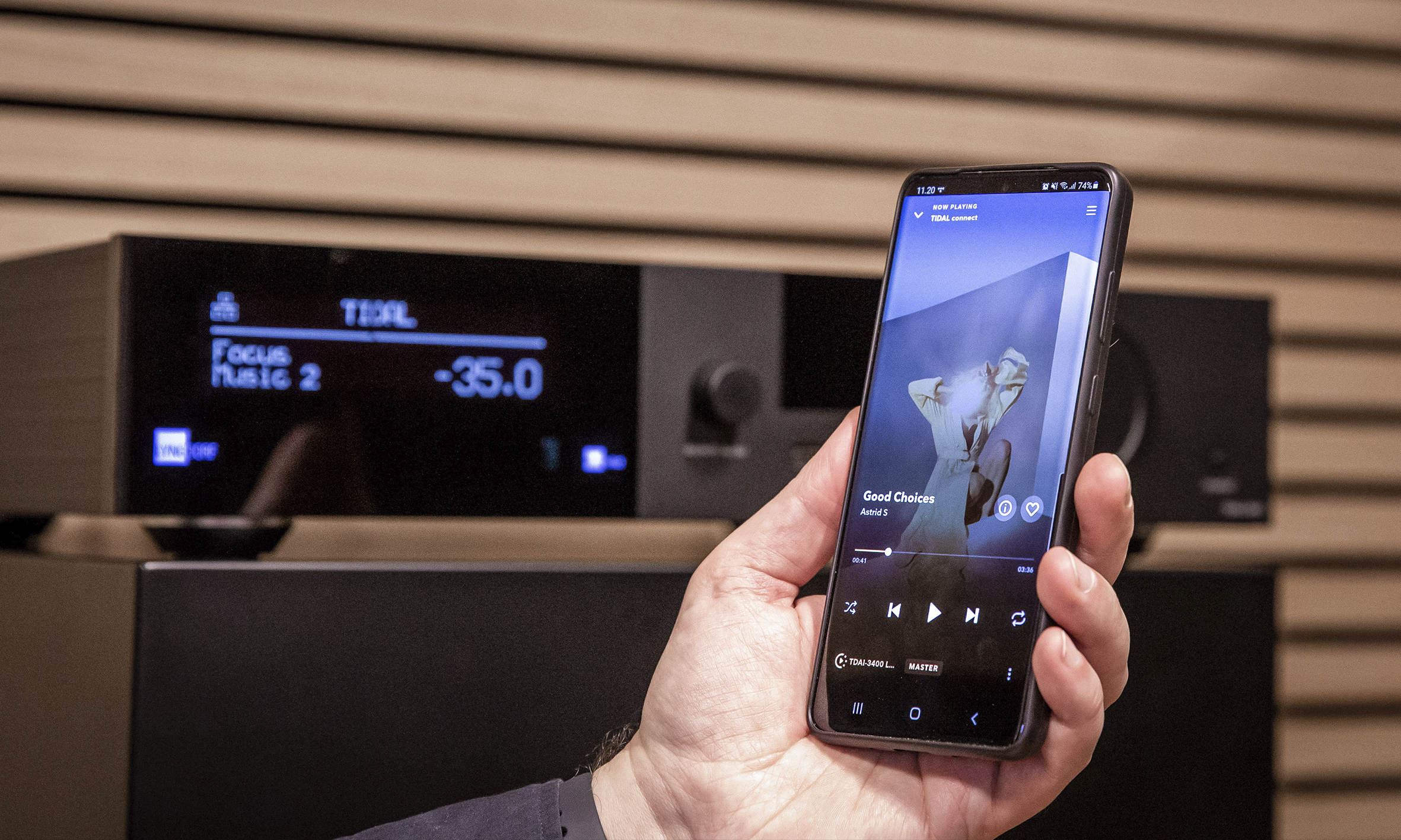 Today, the global music and entertainment streaming platform TIDAL launches TIDAL Connect, which allows users to stream directly to connected devices. Through TIDAL Connect, the platform's lossless audio quality can now be seamlessly experienced with the touch of a button.
Complementing this launch the Lyngdorf flagship amplifier TDAI-3400 is now ready for TIDAL Connect. When users have installed the latest software for TDAI-3400, they can pick up where they left off on a favorite album or track with the TIDAL app functioning as a controller. To connect to the TDAI-3400, users simply open the "Now Playing" screen while playing a song, click on the device selector on the bottom left, and choose the TIDAL Connect-enabled TDAI-3400 to play.
Is TIDAL Connect also available through the new Lyngdorf TDAI-1120? The TDAI-1120 streaming amplifier, which started shipping last month, features the streaming options Chromecast and Airplay. To use Tidal with the TDAI-1120, users can play through these streaming options.
Get the latest news in your inbox!