Steinway Lyngdorf to expand CEDIA presence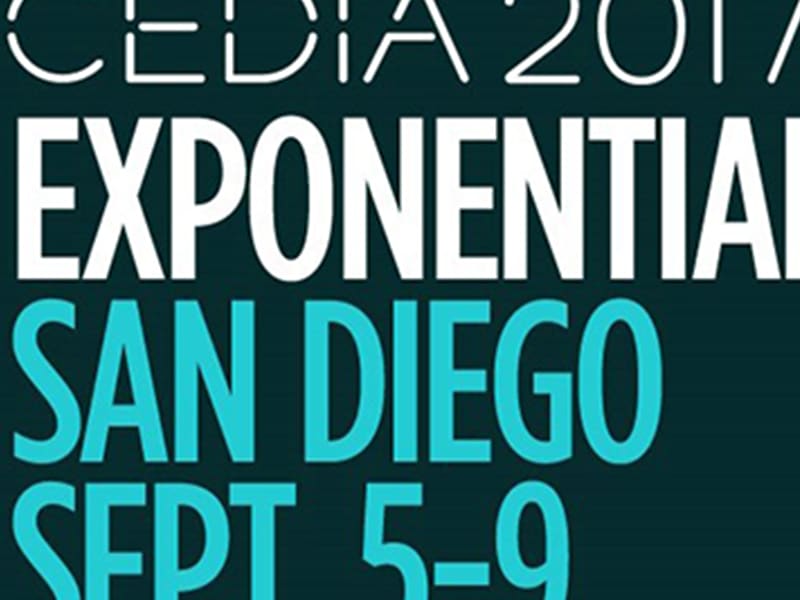 At this year's CEDIA Expo in San Diego, California, Steinway Lyngdorf and Lyngdorf Audio will expand their demonstrations and product showcases and will also provide in-depth training opportunities for partners. The strengthened CEDIA presence comes towards the end of a stellar year for both brands which included the launch of new products and a pre-shipment sell-out of the MP-50 processor, making Lyngdorf Audio's move into multi-channel a huge success.
Lyngdorf Audio Shows Strength in Stereo and Surround Sound
Lyngdorf's newest products will be spotlighted in Booth 2133 in a re-creation of the company's Hollywood Loft in Los Angeles, in partnership with Cineak. At the Loft and in the mini-version to be unveiled at CEDIA, visitors will experience a Lyngdorf Audio stereo setup with a live demo of the MH-2/BW-2 stereo system as well as the new MP-50 surround sound processor.
Released in spring 2017, the MP-50 sold out in record time. Providing superior performance for media rooms and large dedicated theaters, the sleek MP-50 supports all immersive sound formats including Dolby® Atmos, DTS:X, and Auro-3D®; in addition to supporting 4K and HDR. The MP-50 includes Lyngdorf's proprietary RoomPerfect™ room correction, bass management, and seamless level alignment and built-in streaming services. It offers seamless integration with all control platforms including Josh.ai, Savant, Crestron, and Control4, as well as remote monitoring.
Shown in early prototype form during private previews in 2016, the MH-2 satellite speaker and BW-2 high bandwidth subwoofer started shipping in spring 2017. These new products can be used with any amplifiers in the market but will excel when combined with a Lyngdorf Audio amplifier with RoomPerfectTM and digital crossovers. The compact enclosures of the MH-2 and BW-2 were designed with a focus on discretion. Both are available in high-gloss black or matte white—allowing for seamless integration in any contemporary interior. The very shallow MH-2 satellite speakers can be placed on furniture, wall mounted, or creatively angled using standard aftermarket 100x100mm brackets. Performance-wise, they stand their ground on their own, but they are designed to be complemented by one or more high-end subwoofers, ideally, of course, the BW-2. Likewise, the BW-2 allows for very versatile placement. The woofer is offset in the cabinets, facilitating optimal audio reproduction at both horizontal and vertical placement. And the built-in powerful and intelligently designed electronics allow the BW-2 to be used with conventional amplifiers as well as Lyngdorf Audio amplifiers.
Steinway Lyngdorf Partners with Barco Residential to Show Perfect Sound is Possible Anywhere
In partnership with Barco Residential, Steinway Lyngdorf will help transform an open concept space into a high-performance media room featuring Model M speakers powered by the Model P200 surround sound processor. This elegant high-tech solution includes a custom-designed console table which hides two rear speakers. Through a collaboration with Nexus 21, the two rear Model M speakers rise silently out of the table at the touch of a button. The powerful surround sound system is paired with a Screen Innovations Zero-G screen and Barco Loki 16/9 projector with Nexus 21 Eclipse Projector Drop Down, completing the media room transformation and demonstrating that perfect sound can happen anywhere.
The Steinway & Sons Model P200 features advanced HDMI switching capabilities and can handle up to five separate 4K video streams simultaneously, allowing routing from any HDMI input to any output with unique on screen displays for each stream. The Model P200 is equipped with the advanced technologies for which Steinway Lyngdorf is known, including RoomPerfect™ and fully digital signal processing. The Model P200 offers full support of 3D surround formats Dolby Atmos®, DTS:X, and AURO-3D®. In addition to its advanced HDMI switching, it supports 4K and 3D video, HDR, and HDCP 2.2.
Partner Training Opportunities
In addition to robust product demonstrations, Steinway Lyngdorf and Lyngdorf Audio will also provide in-depth partner training at this year's CEDIA. These invitation-only training sessions will review core technology platforms, product lines, company history, and new processor features.
Thursday, Sept. 7 at 3:00 p.m. – 4:30 p.m. and Friday, Sept. 8 at 3:00 p.m. – 4:30 p.m.
Core Technology from Steinway Lyngdorf and Lyngdorf Audio Comprehensive review of core technology platforms, family of brands, Lyngdorf Audio MP-50 processor
Experience the Extraordinary In-Person at CEDIA!
Booth 2133, Lyngdorf Audio
Booth 2225, Steinway Lyngdorf with Barco Residential
For more information or to schedule a demonstration or training, email Katherine Spiller at ks@steinwaylyngdorf.com.
Get the latest news in your inbox!