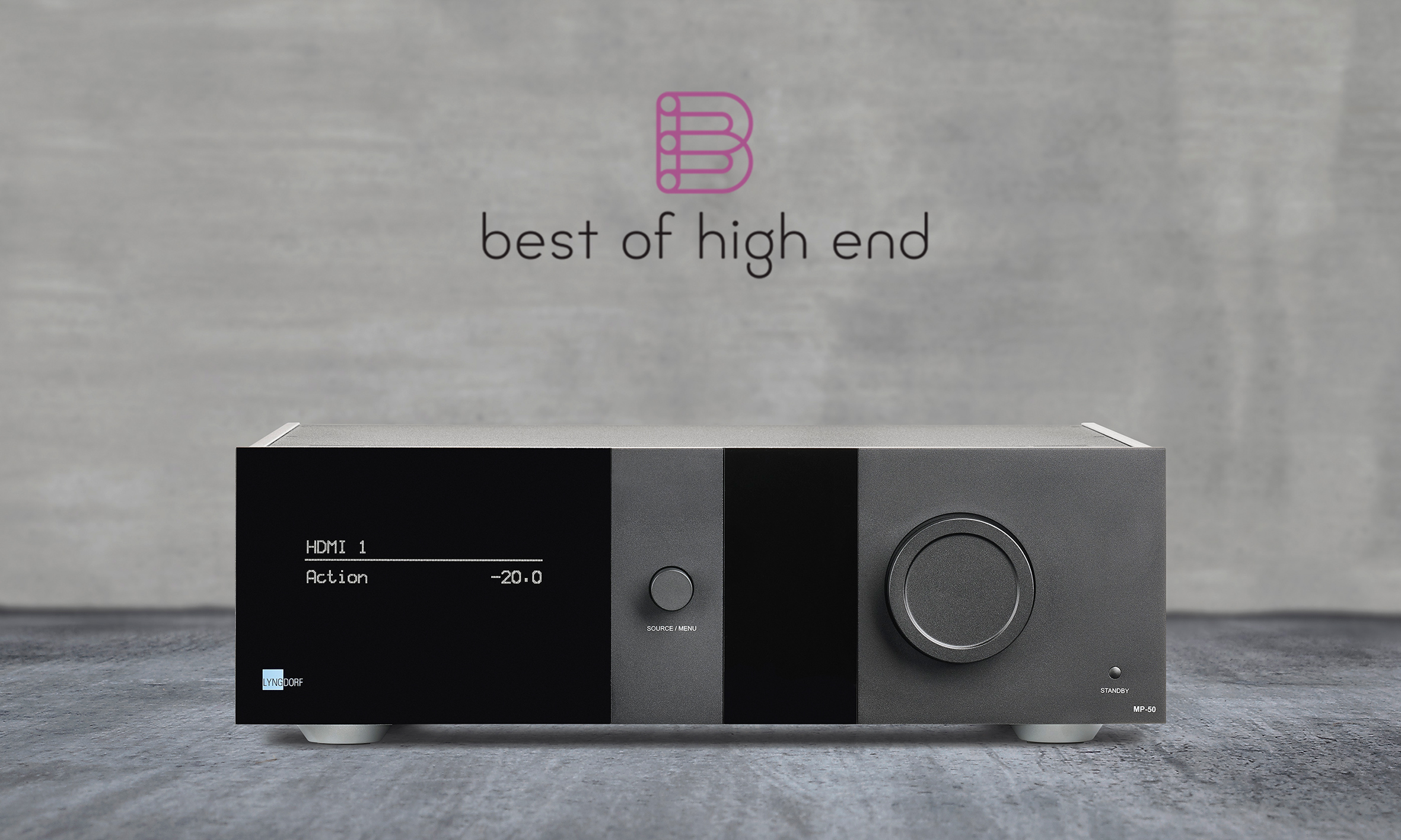 Marco Lisi from Best of High End has made a profound review of Lyngdorf MP-50. Below you can read the conclusion of the review, and via this link, Best of High End review of MP-50, you can read the whole article.
Conclusion of the MP-50 review made by Best of High End
The Lyngdorf Audio MP-50 is the real deal. This processor offers various trump cards. The biggest of them all is RoomPerfect. Time aligning speakers and optimizing their frequency response offer a major step up in sound performance. The more speakers you use, the more obvious it gets. RoomPerfect turns a 3D surround sound setup into a homogenous whole that provides an addictive sound experience. Luckily the lack of some features don't stand in the way of the movie aficionado's quest for the ultimate cinema sound. For those who aspire a full blown setup that requires 16 channels of native decoding, the Lyngdorf MP-60 could offer an alternative. For the rest the Lyngdorf MP-50 is your thing. A true 'Best of high end' award winner!
Get the latest news in your inbox!