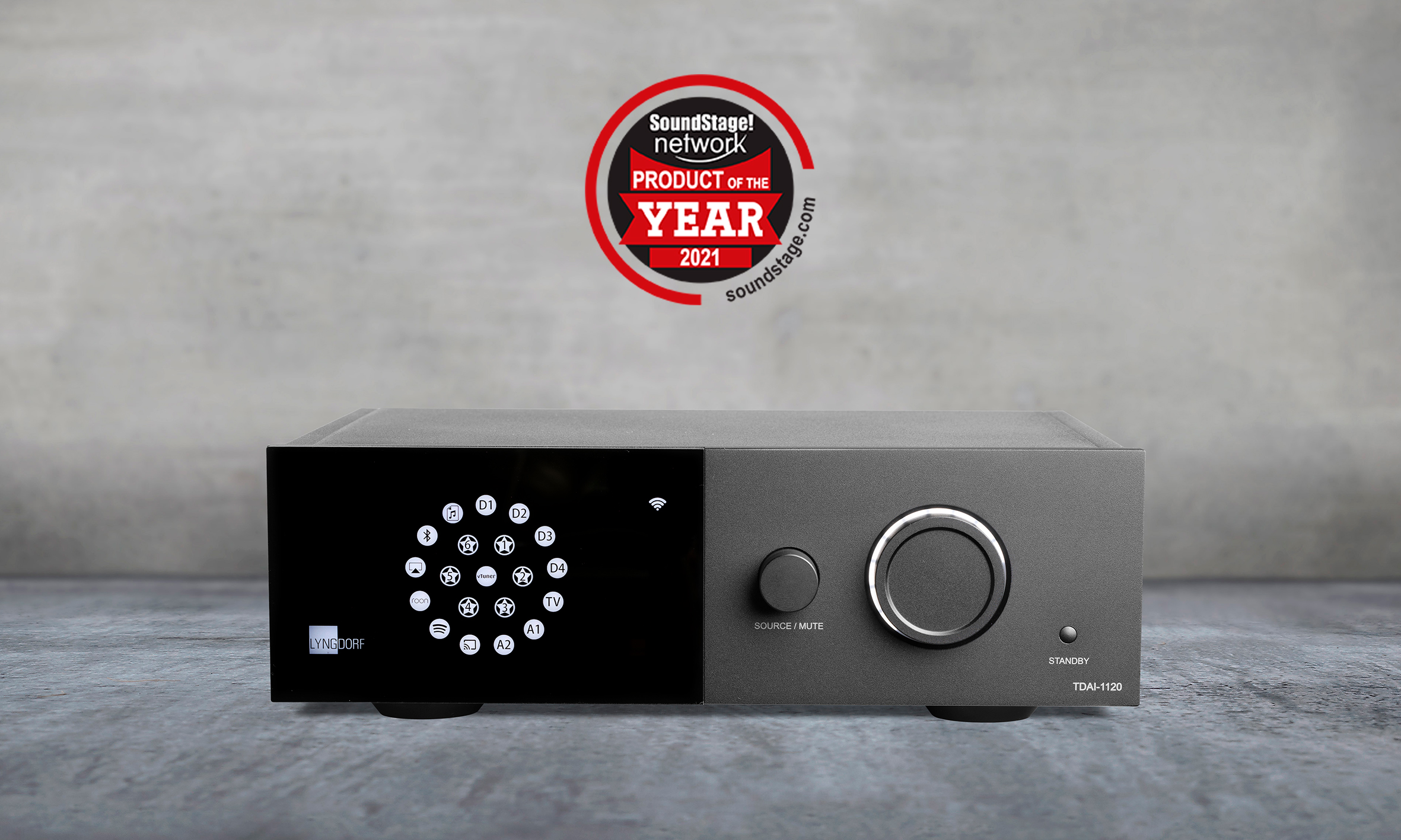 The TDAI-1120 has won a Product of the Year award by SoundStage! The streaming amplifier took the award in the "Innovation in Design" category. "The Innovation in Design" award acknowledges a product that pushes the envelope in performance and/or features.
The award-winning products at SoundStage! have been selected from products that received the Reviewers' Choice accolade when they were reviewed in 2021 on one of the following sites: SoundStage! Access, SoundStage! Hi-Fi, SoundStage! Simplifi, SoundStage! Solo, SoundStage! Ultra, or SoundStage! Xperience. The TDAI-1120 was reviewed in August by Roger Kanno.
"With its flexible bass management, Lyngdorf's RoomPerfect room-correction DSP and smooth-sounding Equibit amplifier technology, and a dizzying array of other features, it's my new favorite."
You can read the full review from August here.
Get the latest news in your inbox!