New price-class-reference in streaming amplifiers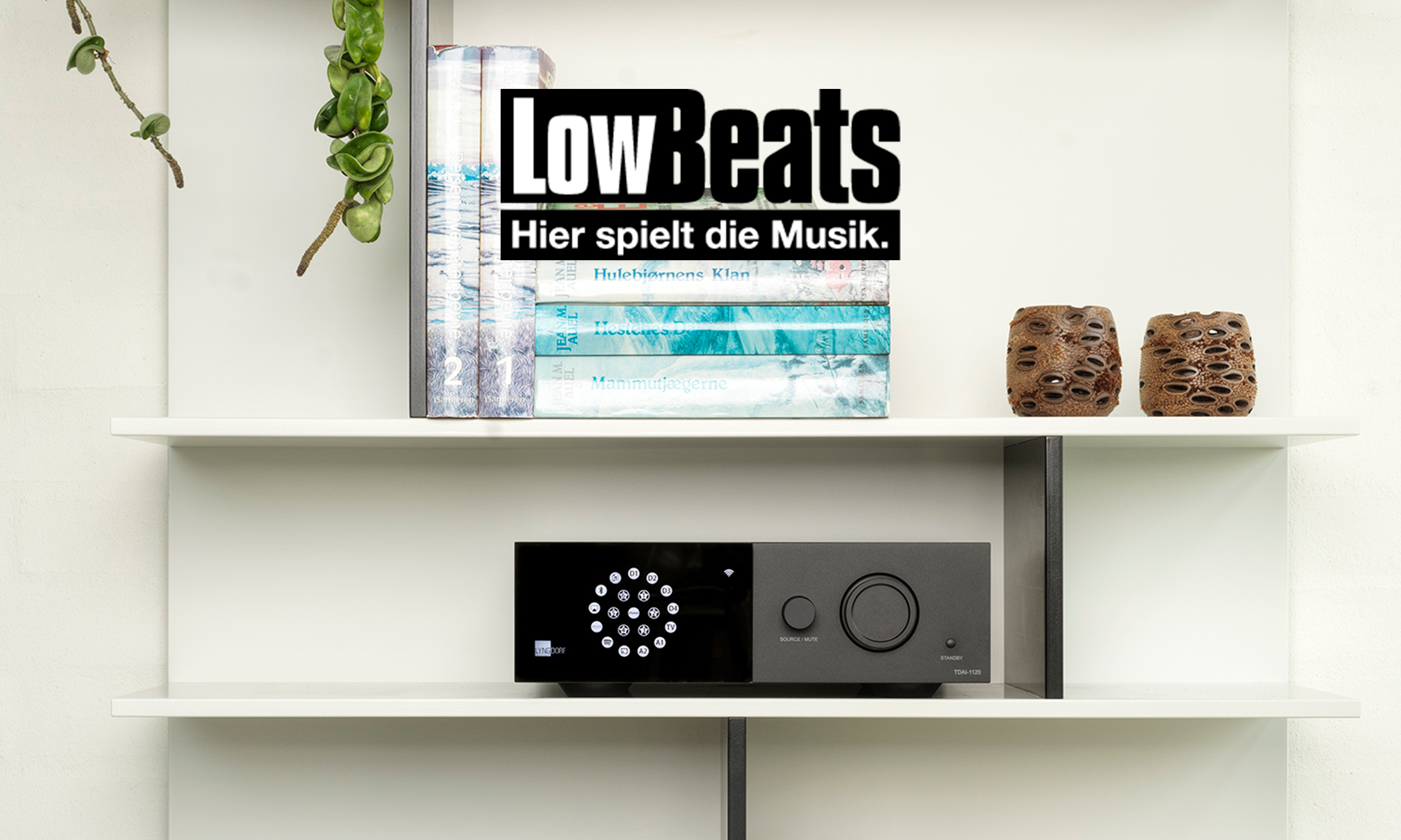 Germany's LOWBEATS online magazine has just reviewed the TDAI-1120. Below we have translated a few quotes from the review, and at the bottom you can find a link to the whole review in German.
"The dynamic spectrum or, in other words, the sovereignty of its performance could lead listeners to the assumption of a significantly larger, more powerful amp behind the curtain."
"However, much more important than maximum volume level is that an amplifier can always convey musical qualities and appeal emotionally at all volume levels – especially the low and medium levels. The TDAI-1120 does this impressively well."
"RoomPerfect™ is a 'Set-and-forget' tool which allows good results to be achieved even by non-professionals. In all my cases with RoomPerfect™ there was always a clear improvement of the sound. The most important of all: After the RoomPerfect™ measurement the music never lost its inner composure. It never became flat. In short: The musicality was kept. That's exactly what many other solutions can be accused of: What's a calculated linear-flat frequency response worth if it only ends up sounding sterile and bland?"
"Above all, it's the balanced and well-thought-through concept that makes the Lyngdorf so appealing to me. It's small, powerful yet energy efficient, has all the essential connections and supports pretty much every relevant streaming option. It's great to operate, with practical auto on/off functions, an above-average room measurement and it sounds great, too. Last but not least: it's affordable."
"Admittedly I find it hard to find any noteworthy points of criticism leading to less stars in the result. That means it's official: The Lyngdorf TDAI-1120 is our new price-class-reference in streaming amplifiers."
You can find the whole review here (in German).
Get the latest news in your inbox!