New Lyngdorf MP-50 long term test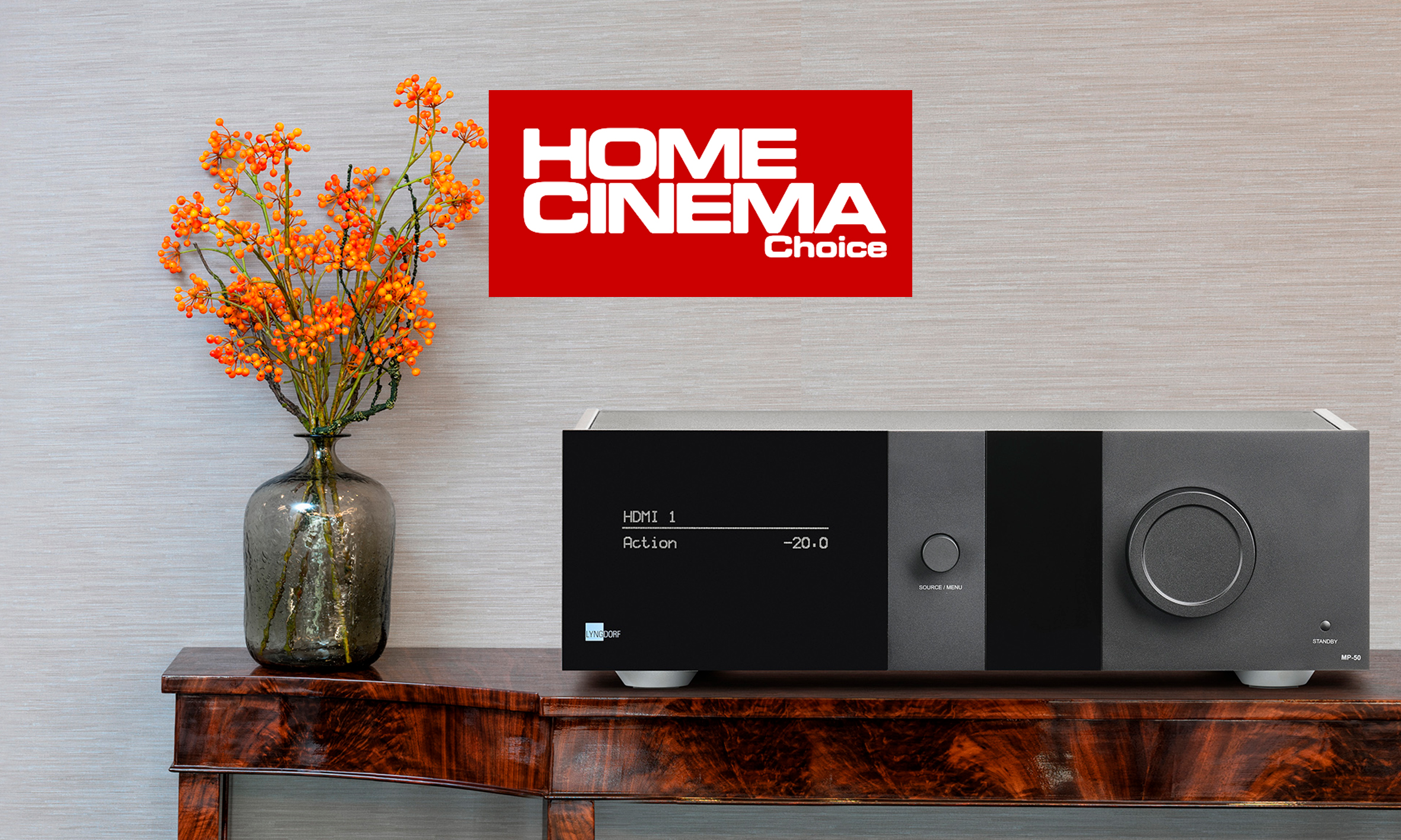 "An utterly immersive home cinema experience"
Home cinema expert Martin Dew is so convinced of his own Lyngdorf MP-50 that he wrote a long-term test for UK magazine Home Cinema Choice.
"The MP-50 produces a lush musical soundstage with two-channel sources, be they hi-res or MP3. Listening to it is like taking a warm bath; instrument isolation, imaging and depth of field are pristinely executed. Meanwhile, the sheer weight of the audio exposition on movies, combined with precise effects steering, makes for an utterly immersive home cinema experience."
"If sound quality for a reference system is paramount, then this processor delivers. Movies and music sound extraordinarily natural, while RoomPerfect proves that bass output can be powerful, and integrated without being invasive."
The follow-up models of the MP-50 featuring the same audio components and achieving the same sound performance, combined with the latest HDMI 2.1 video boards, are the MP-40 and MP-60.
Get the latest news in your inbox!