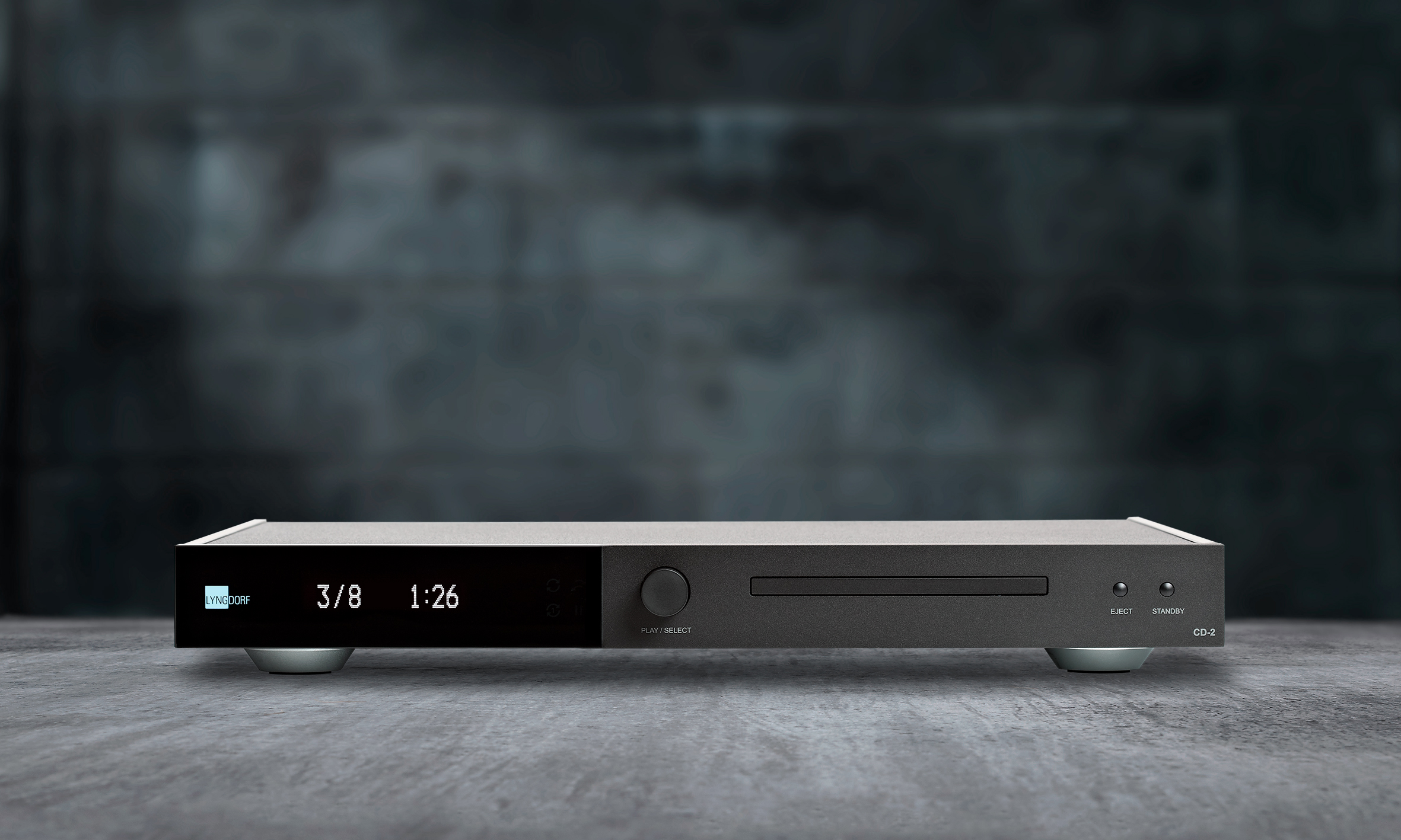 The CD-2 production will continue with an updated front display design to perfectly match the TDAI-3400 as well as MP-40 and MP-60 . Since the CD-2 was in introduced in 2014, the original display glass design was only matching the now discontinued TDAI-2170.
"We see several markets where our CD player is still selling well, as many customers have added music streaming to their system while still listening to their vast collection of compact discs and special editions. We've therefore decided to continue our Lyngdorf CD-2 with a slightly modernized front display perfectly matching the TDAI-3400 and MP models. Each CD-2 is assembled and fully tested here at Lyngdorf Audio in Skive, Denmark." Roland Hoffmann, Director of Product Marketing.
Technical highlights of the CD-2 include a very quiet CD-only drive not derived from the common computer drives, a well-regulated and filtered low-noise power supply separated for analog and digital, and user-selectable up-sampling. For customers without a digital Lyngdorf amp, the CD-2 features a high-quality symmetrical analog output stage and a Wolfson WM8740 D/A converter, the Lyngdorf Audio engineers' favorite choice for many years. Everything is built into a very slim and solid aluminum case with a clearly readable front display.
"For the time being I am very content to report that as CDs are apparently redundant in the age of high resolution streaming, Lyngdorf has delivered a replay system that should breathe new life into the format." Chris Kelly, reviewing the CD-2 for www.the-ear.net, August 2020
The CD-2 is available now.
Read more about Lyngdorf CD-2 here.
Get the latest news in your inbox!