Lyngdorf Audio's New High-End Design Speaker Wins "Best Product" Award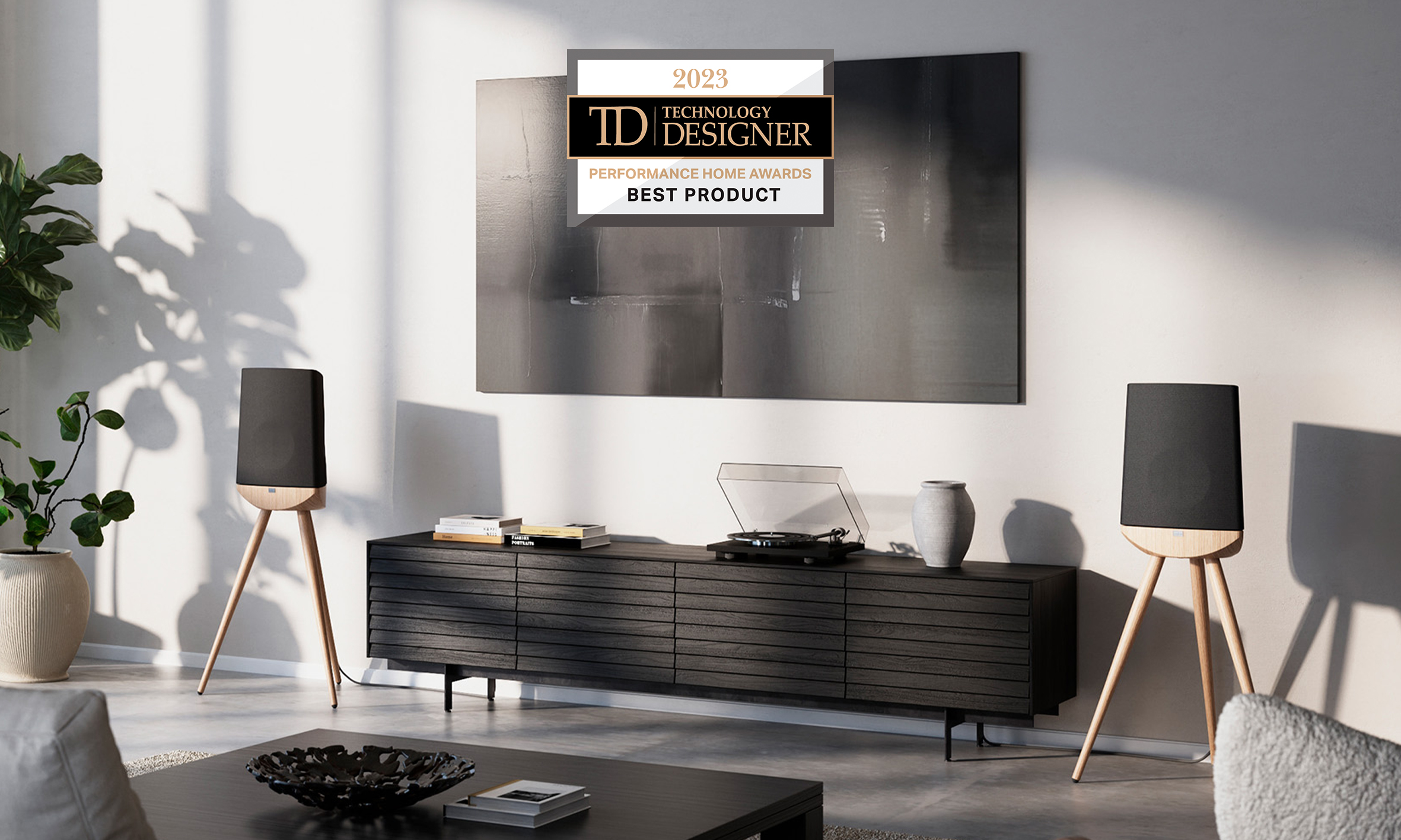 Lyngdorf Audio takes home "Best Product" award from Technology Designer Magazine for its new high-end loudspeaker, the Cue-100.  The award is part of the 2023 Performance Home Award competition which recognizes significant achievements in products and creative artistic design.  The winners are selected by a panel of design professionals including architects, builders, interior designers as well as consumer electronic industry influencers.
"This product is an exciting take on the traditional box speaker. It has what I feel to be high designer appeal. In-wall speakers are great and dominate CI. But having an appealing product that can satisfy a more dedicated listener and work in their design environment is very refreshing," states Franklin Karp, FranklinKarp & Co., one of the judges on the 2023 Performance Home Award panel.
First unveiled at ISE 2023, the Cue-100 has been turning heads with its unique design and setting new standards for music reproduction at home.  The new full-range speaker uses the innovative and benchmark-setting Purifi speaker driver technology with the market's lowest distortion and therefore highest sound purity. The most recognizable is the acoustically ideal "Neutral Surround Geometry" where the ring shape consists of alternating mountain ridges. The Purifi woofers incorporate altogether 9 different technological innovations. Lyngdorf Audio is the very first company to use Purifi's latest aluminium woofers.
"We are incredibly proud to take home "Best Product" from Technology Designer magazine because this award not only recognizes the exceptional performance the Cue-100 offers but it highlights the incredible focus we had on creating a design-forward speaker suited for audiophile enthusiasts as well as design-conscious music lovers," said Steinway Lyngdorf CEO and CTO, Thomas Birkelund.
Visitors to the upcoming CEDIA Expo in Denver, Colorado have a chance to experience the Cue-100 in person.  To book a demo at Expo, please email usa@steinwaylyngdorf.com.
Get the latest news in your inbox!