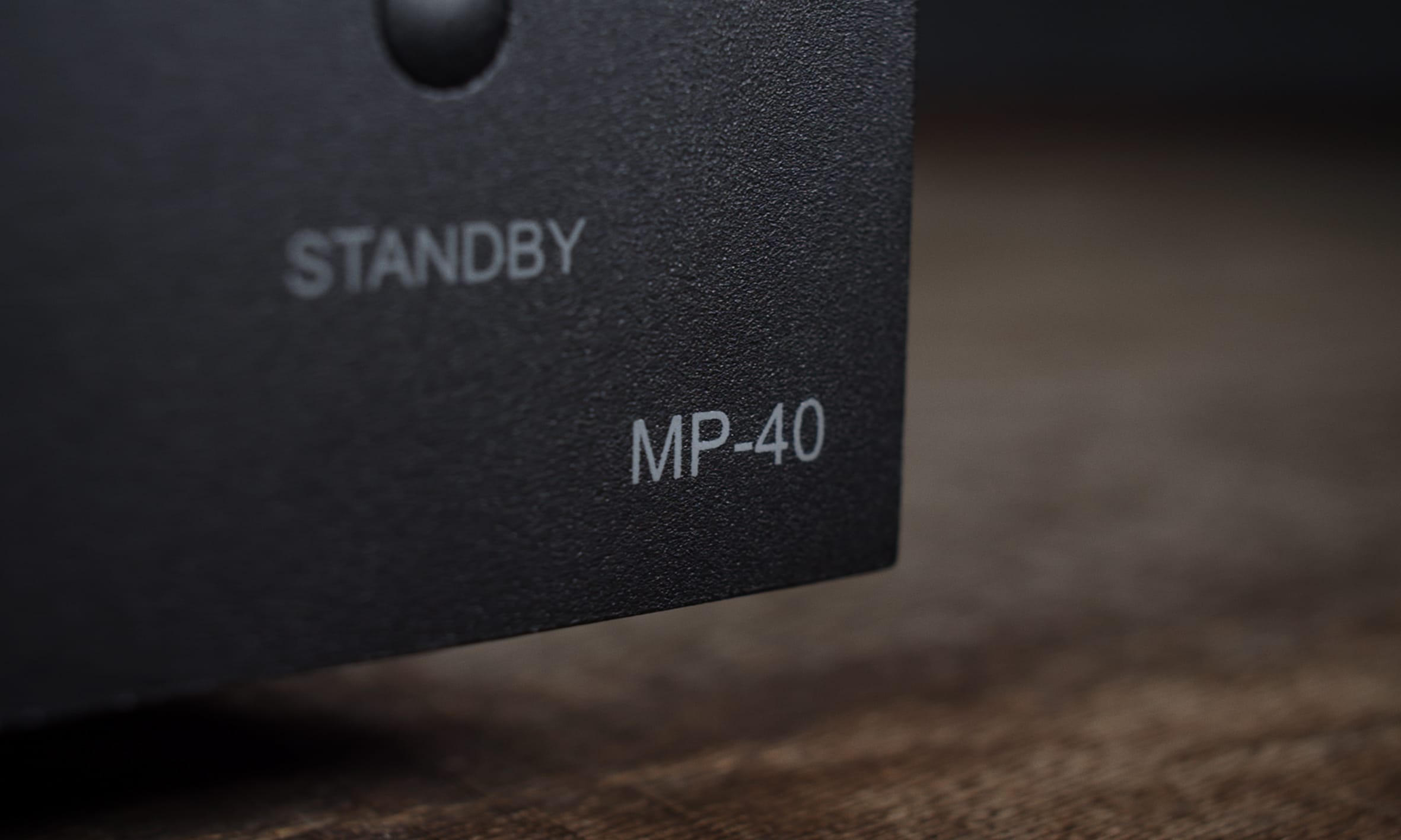 Lyngdorf Audio announces the release of the new MP-40 surround sound processor. Featuring all the sonic qualities and performance of the flagship model, MP-60, the easy-to-install and user-friendly MP-40 processor is the perfect choice for the demanding home cinema enthusiast.
The state-of-the-art MP-40 supports HDMI 2.0b with eARC (Enhanced audio return channel) and Dynamic Lip-Sync. It offers full support of the immersive surround formats DOLBY ATMOS®, DTS:X®, and AURO-3D®, and with RoomPerfect™ calibration on all channels, it delivers a surround sound experience that outmatches anything in and above its class. Allowing a video throughput of up to 18 Gbps, the MP- 40 supports full 4K 60Hz video stream including Dolby Vision, HDR10, and HLG. The MP-40 also supports pass-through of the new HDR format for broadcast, HLG (Hybrid Log Gamma).
The MP-40 has no forced cooling and utilizes no noisy fans. The processor is dead silent and enables users to enjoy everything from the faintest details to the loudest bangs with full dynamics and realism.
The MP-40 ships complete with RoomPerfect™ to deliver a perfect musical experience in rooms of all shapes and sizes. Without the need for extensive acoustic treatment, RoomPerfect™ delivers a sound system with optimal frequency response, seamless level alignment, and bass management that perfectly integrates the speakers and subwoofers. Even though RoomPerfect™ is the most advanced calibration system available, it is intuitive and self-guiding.
"The new MP-40 offers the legacy performance of the renowned and awarded MP-60, but with features and specifications that make it the obvious choice for small home cinemas and entertainment rooms," said Anker Haldan, Lyngdorf's CCO. "We're proud to add this new processor to the family of Lyngdorf components, and I know users will be impressed with its ease of use and performance."
Get the latest news in your inbox!