HDMI 2.1 upgrade for Lyngdorf MP-50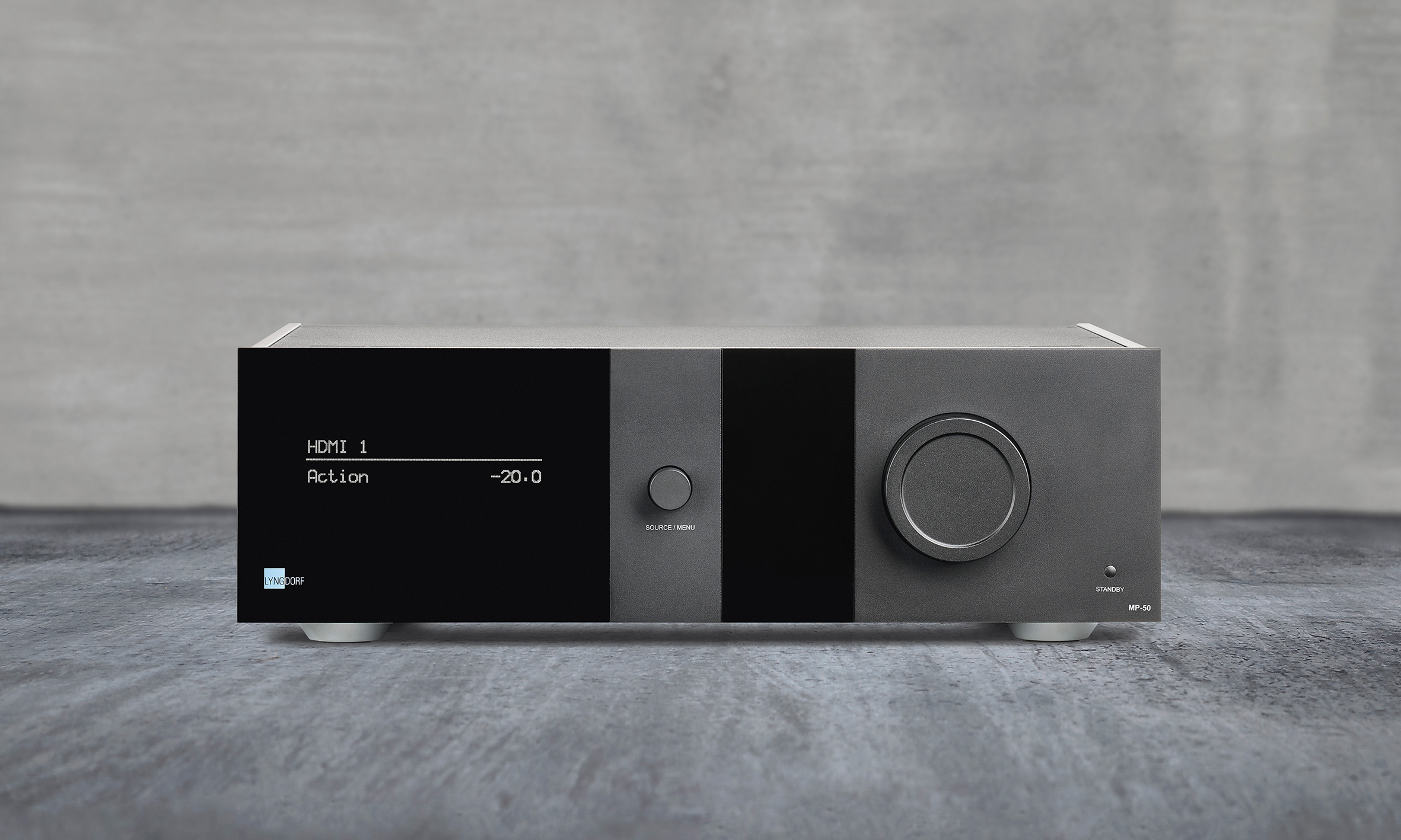 Continuing Lyngdorf Audio's approach of upgrading existing products with latest technology, the company will now offer an HDMI 2.1 upgrade for its 2018 – 2020 AV processor model, MP-50.
Today's processor flagship MP-60 already received the HDMI 2.1 upgrade in 2021, which made it one of the very first processors in the AV market available with the latest HDMI features. For the best and most reliable and HDMI performance, Lyngdorf Audio uses Analog Devices chips.
The same technology and hardware are now available for the predecessor Lyngdorf MP-50, allowing every owner to keep their favorite Lyngdorf multichannel processor while upgrading to the latest video and audio performance. With this upgrade, assembled and 24h-tested at the company's headquarter in Skive, Denmark, the MP-50 essentially becomes an MP-60 2.1, including the same HDMI board, connection panel, and other features. Part of the upgrade is also the matching DSP for multichannel audio decoding, increasing from 12 channels to 16 channels native decoding and making the MP-50 ready for the latest Dolby Atmos and DTS:X formats.
"Staying at the forefront of cutting-edge technology is a founding mission for Lyngdorf Audio," says Thomas Birkelund, CEO of the company. "Furthermore, we want to ensure our customer's products always perform at their very best and retain their value by offering software and hardware updates."
Key features of HDMI 2.1 include:
8K 50/60Hz, 40 Gbps and 4K 100/120Hz, 18 Gpbs as outlined in the HDMI 2.1 specification
Enhanced Audio Return Channel (eARC)
Support for Auto Low Latency Mode (ALLM) and Variable Refresh Rate (VRR) modes
Support for static and dynamic HDR allowing for extended dynamic range and wide color gamut support
HDCP 2.3 premium content protection
The MP-50 upgrade to MP-60 2.1 is valid for October-December 2022 through Lyngdorf Audio dealers and distributors.
Get the latest news in your inbox!