First review of TDAI-1120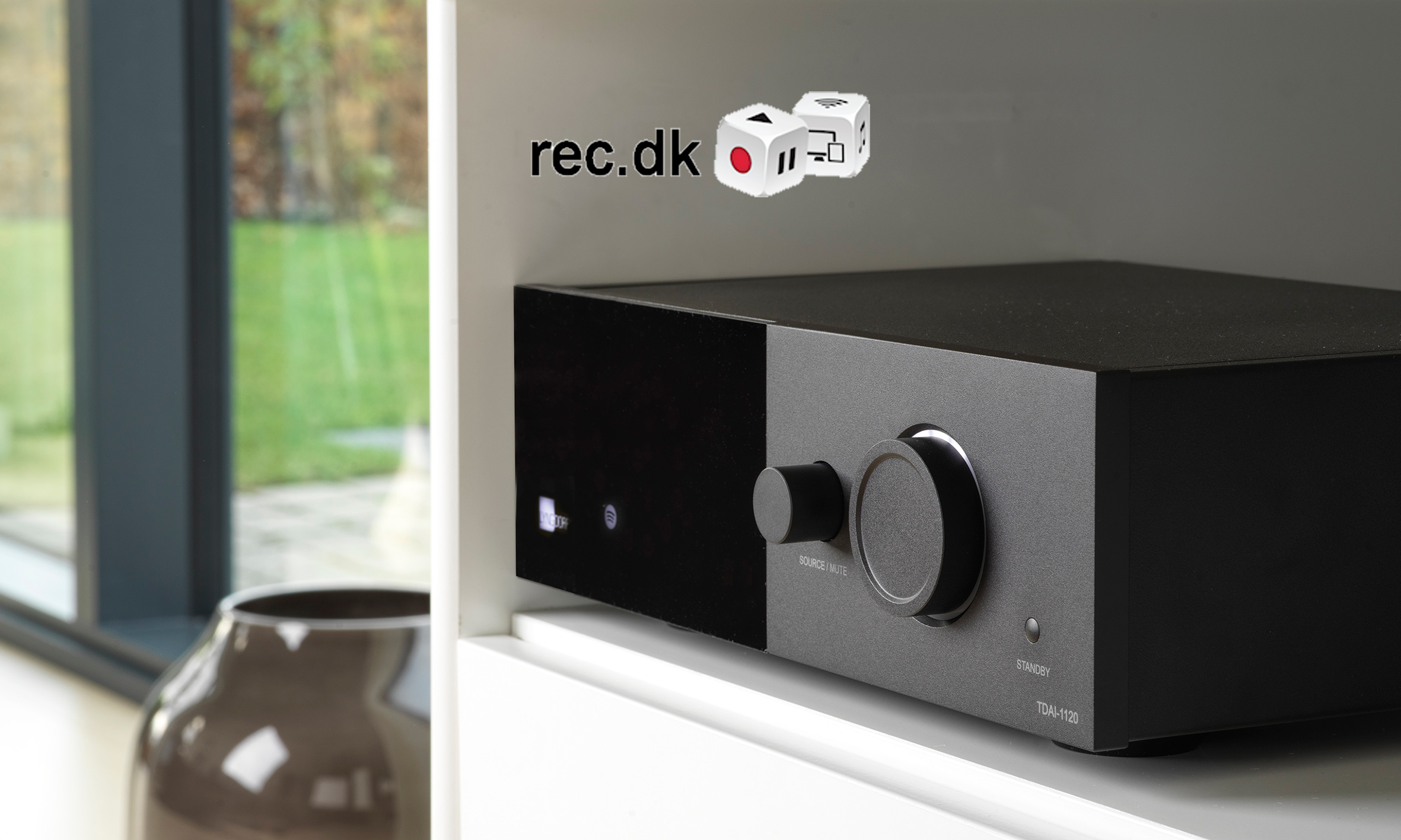 Morten Stjernholm from recordere.dk has made the first ever review of the Lyngdorf TDAI-1120 streaming amplifier. Below we have translated an extract from the review. At the bottom of the page you can find a link to the full review published by recordere.dk (in Danish).
Technology, power, streaming compatibility
The amplifier delivers—in relation to its size—an almost inconceivable 2 x 120W RMS in 4 ohms (2 x 60W in 8 ohms) and thus operates with class-D technology at such high efficiency that Lyngdorf has not even created holes in the amplifier's cabinet to disperse heat! There is enough DSP strength on board to run RoomPerfect™ room correction, and the amplifier also features new software that makes the TDAI-1120 compatible with virtually all widespread streaming services. It can "talk to" Spotify, Airplay 2, ROON, and Chromecast and can play music from your network and vTuner network radio.
Quite simply, the TDAI-1120 takes the best of today's technology and combines it into an amazingly compact and simple product.
Honey, who shrunk the high-end music system?
The first thing that comes to mind is, of course, the size! The unit measures no more than 30 cm wide, 10 cm high, and 26 cm deep. The extremely compact size makes it possible to fit the TDAI-1120 anywhere, and since you do not have to worry about heat generation, it can also reside on an interior shelf.
Design and daily operation
The TDAI-1120's design is directly inspired by Lyngdorf's other products. It is clean, simple, and well put together. It has two physical knobs for source/mute selection and volume, respectively. The system can therefore be used by the visually impaired or in the dark without any problems, since you never need to mess with virtual buttons.
I like the design and think it exudes intelligent minimalism. My better half also gives a thumbs-up to the design and exhibits some sense of ownership over the prototype we're testing.
Each input can have its own personality
There is an incredible strength in being able to make separate "voicings" per input on the TDAI-1120. Voicings provide a sophisticated tone control or EQ (as we professionals call it) with separate and adjustable filters.
Does your record player sound a little flat in the upper bass? Then raise the problematic area slightly with a voicing. Do your radio stations sound very different? It is possible to create a unique tone control profile for each of your radio presets, and the profile is automatically added when you select that input!
The system offers power, absolutely no noise, eminent sound, easy operation, and exemplary flexibility that can meet almost every need and ensure a perfect daily experience.
Overall score: 8.3 (3 x 10 in flexibility, daily service, and value for money)
Get the latest news in your inbox!