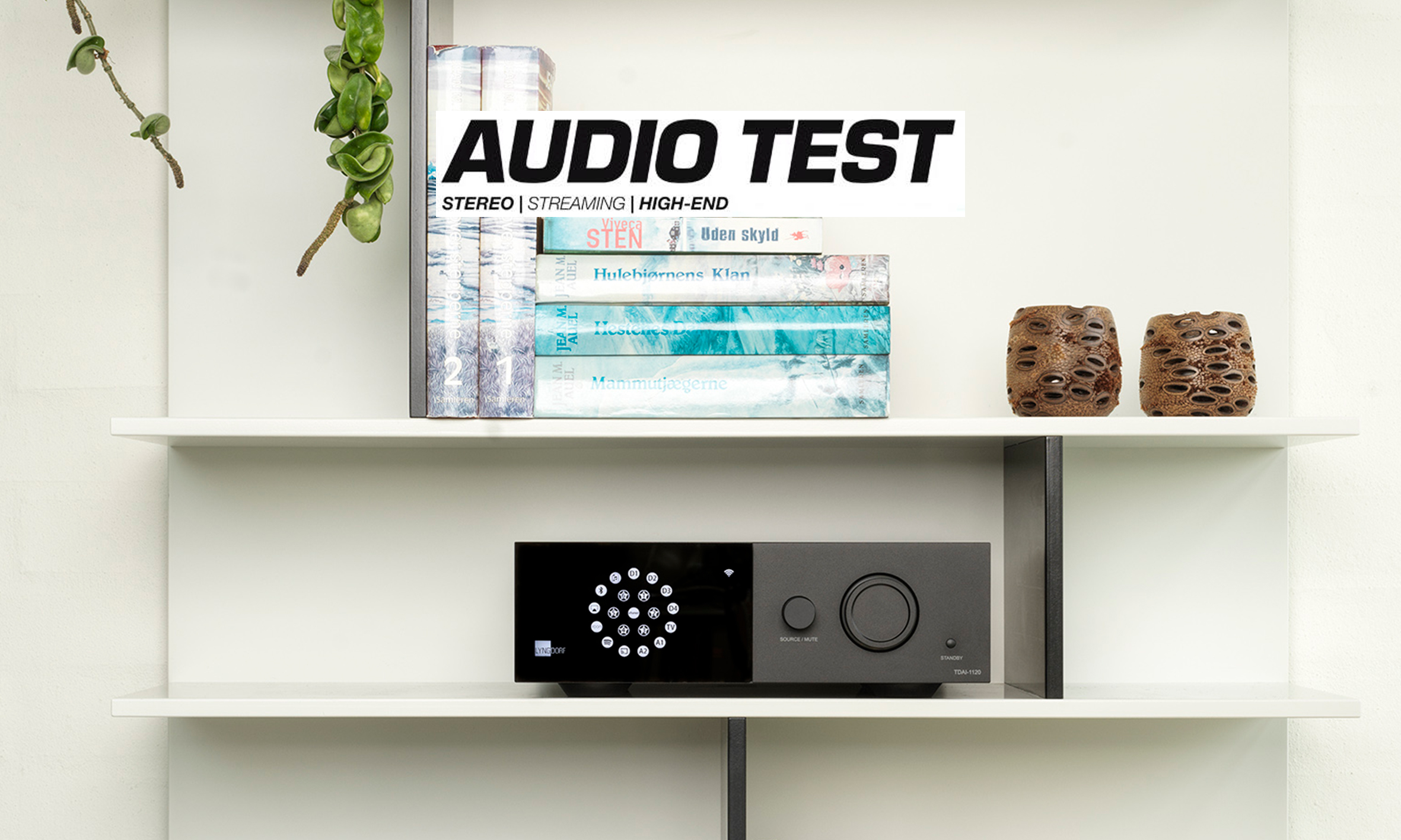 The German print magazine AUDIOTEST has made a great review of the TDAI-1120. Below we have translated a few quotes from the review, and at the bottom you can find a link to the whole review (in German).
"An amp with 120 watt into 4 ohm or 60 watt into 8 ohm. At first this seems not much, but thanks to its authority and speed it's enough to provide plenty of punch and macro dynamics."
"The exemplary linear frequency response and THD are quite a statement, which is a hard nut to crack for many competitors at this price point."
"RoomPerfect doesn't lead to any unnatural sound. We were very fond of the option to measure and save different zones and measurements, as well as a Focus sweet spot or optimizing more universal across the room."
"We were especially enthused about the quietness. Despite the excessive feature set, Lyngdorf managed to take care of the signal flow. It has to be appreciated that there's absolutely no hum, no noise, no sizzle. We all know what this means: more tonal colors."
"Refined, tonally full notes and crisp higher tones, more similar to what we usually only hear way above the 2.000,- Euro mark."
"A guitar solo sounds like a Humbucker rather than Single Coil, Tom drums have power and smack, voices have a life-like personal touch, and violins an extra touch of wood resin."
Verdict:

"This mini Lyngdorf is not a downsized system where only the name survives, instead it's a concentrate from many years of development which combines the best of both worlds: good sound quality and ease of use. The price point is more than adequate for this performance. Fasten your seat belts. This little box will excite you every day all over again."

Reference Class, 95%
You can read the whole review (in German) here.
Get the latest news in your inbox!