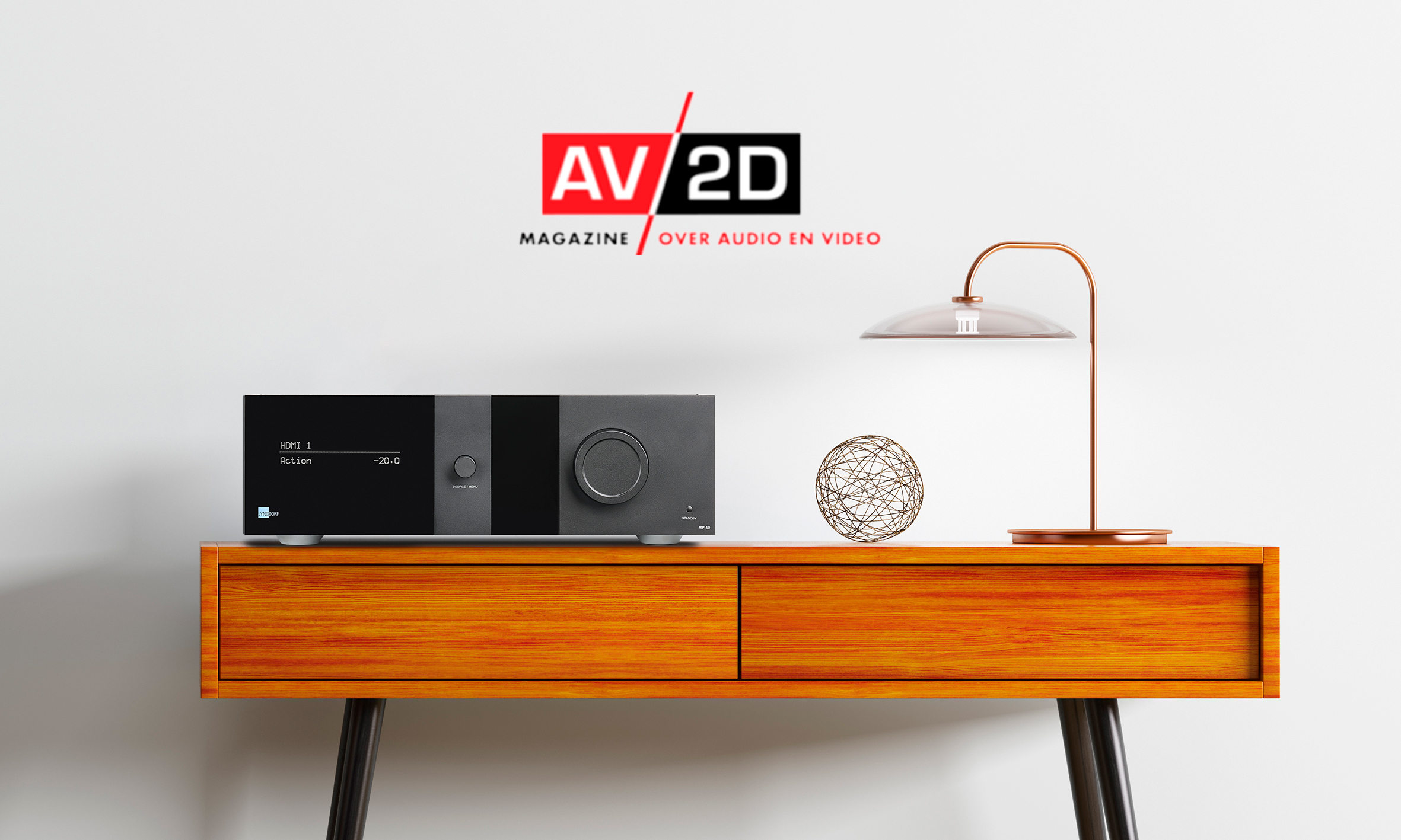 Sander van der Heide from the Dutch online magazine AV/2D has reviewed the Lyngdorf MP-50 processor. The review is in Dutch, but below we have translated a few quotes and the conclusion from the review. At the bottom of the page you can find a link to the full review.
"The Lyngdorf MP-50 is a unique device, it is one of the few surround processors (and even receivers) that can decode all three new immersive audio formats: Dolby Atmos, DTS:X and Auro 3D. Together with the RoomPerfect™ acoustic correction system and an unforgivingly beautiful preamplifier with 16 balanced outputs, this could be the ultimate flagship of surround amplification and processing."
"The final result of RoomPerfect™ is astonishingly good. In my already treated studio situation it still creates more definitions in the sound , with very subtle adjustments, but in a home situation the difference will be of course a lot bigger".
"Before I heard the first notes of the orchestra the system seemed to be turned off , and suddenly out of nowhere I  heard the acoustic environment followed by the start of the violins around me. What a wonderful signal-to-noise ratio , perfect timing and placement."
Conclusion
"MP-50 is a stylish design outside and inside with a very high quality factor. Of course, it's a hefty price level for a preamplifier, but the possibilities are so extensive at a high level, even professional level, that the price is more than fair."
Read the full review here (in Dutch).
Get the latest news in your inbox!