Editor's Choice 2020 for MP-60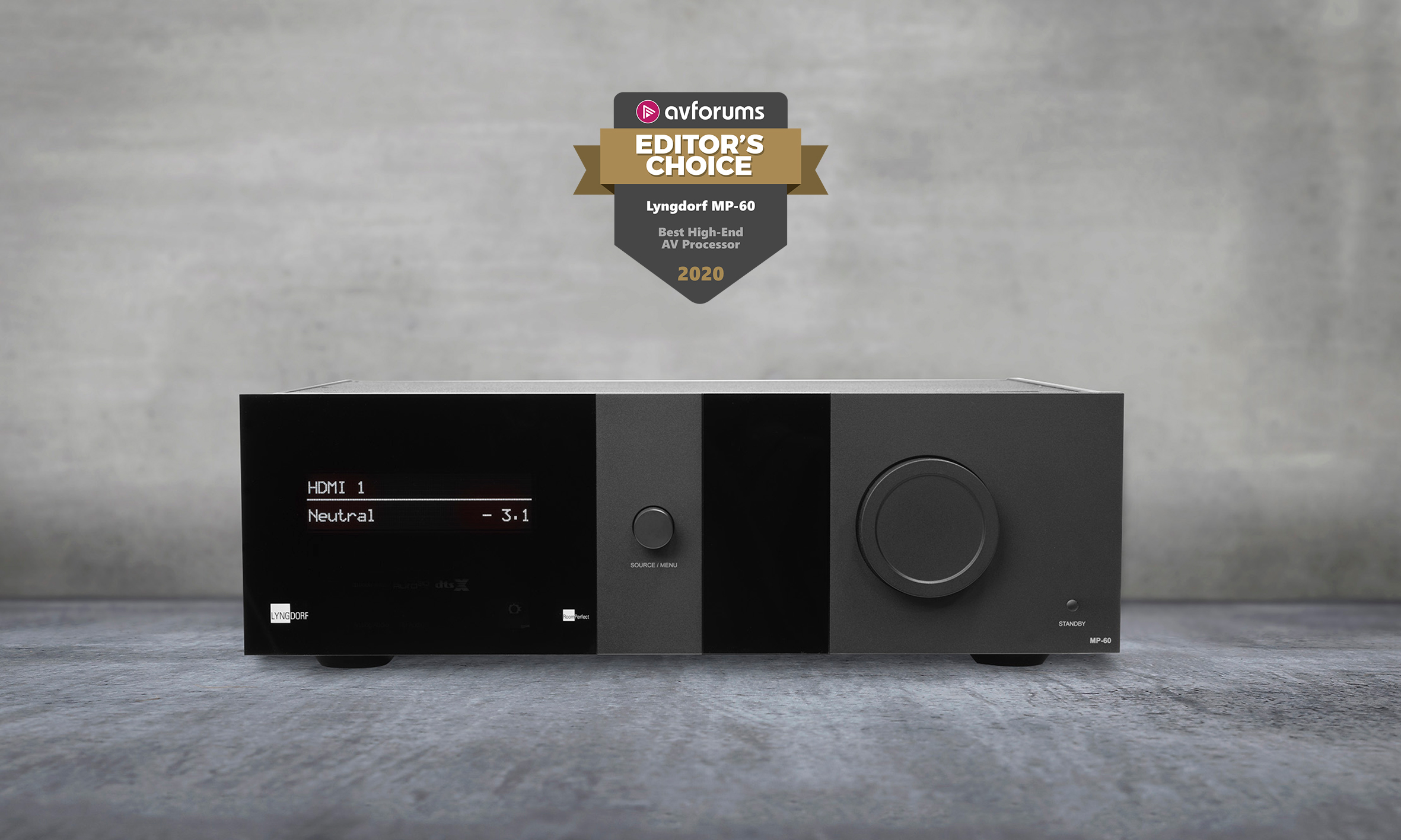 AVForums.com has announced their Editor's Choice Awards for 2020 within the Best Home AV Products, and the Lyngdorf MP-60 has won in the category "Best High-End AV Processor". The winning products are the items AVForums.com thinks stand head and shoulders above the rest. The criteria for being eligible are: It must be a product that has been reviewed by AVForums in the last 12 months and it must currently be available as part of the official product range from a manufacturer and not discontinued before the end of 2020.
Below you can read what they said about the MP-60:
The Lyngdorf MP-60 high-end AV processor blew us away with its performance, thanks in no small part to RoomPerfect, which immediately elevates any system. RoomPerfect is nothing short of a revelation. But despite its sophistication, it's also incredibly easy to use. As a result, anyone can get a fantastic level of sound quality without needing any detailed acoustic knowledge or training. The result is a system that's convincing, transparent and cohesive, while the subs are integrated with exceptional precision, and sound effects are seamlessly steered around the room.

The MP-60 also looks great thanks to an elegant design, and an impressive level of build quality. It's also completely silent in operation. There are plenty of connections (including support for eARC), some highly effective control options, and an extensive set of features that includes 15.1-channel processing for Dolby Atmos, DTS:X Pro, and Auro-3D. The HDMI connections don't pass HDR10+ or 8K, but Lyngdorf is planning a future upgrade path. Ultimately, the MP-60 is an exceptional product that wins this year's award for best High-End AV processor.
Get the latest news in your inbox!