"Digital wonder box" – Swiss review of TDAI-1120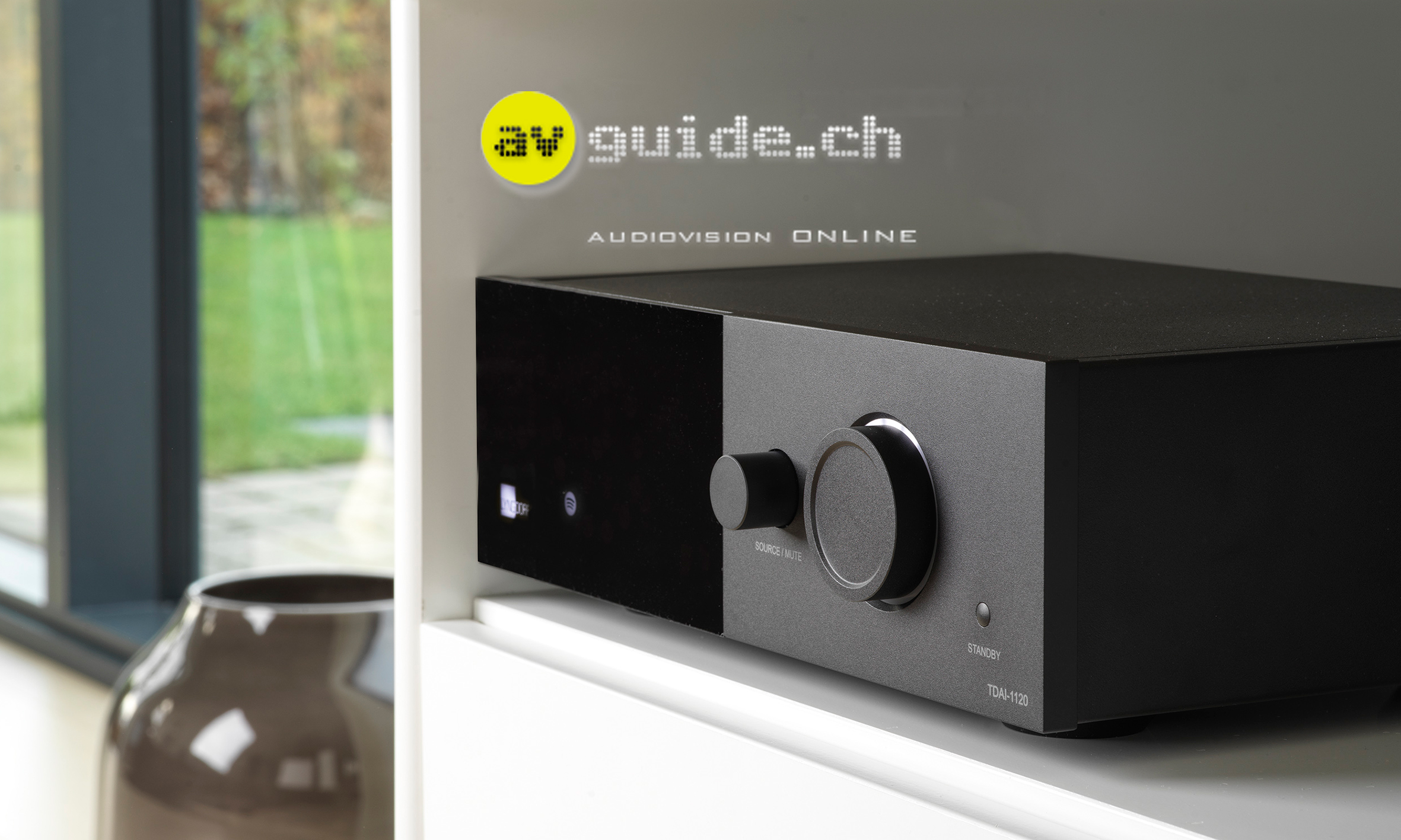 The Swiss online platform AV Guide has reviewed Lyngdorf TDAI-1120. Below we have translated a few quotes from the review, and at the bottom you can find a link to the whole review in German.
"Never before has there been a Lyngdorf product including the digital correction tool RoomPerfect™ at such a competitive price point."
"When music was finally coming from the loudspeakers, I was somehow irritated. Because one couldn't describe the sound. It doesn't have a sound – in the most positive way. Even though some say that the honest Danes never lie, this Lyngdorf was as neutral as an exemplary Swiss!"
"I'll make this statement: With RoomPerfect™ you can listen to music louder and more fatigue-free. The first bling-effect without room correction soon wears off, because with all its room modes and sound colorations the listening soon becomes tiresome. 1:0 for Mr. Lyngdorf!"
"Overall I'm really excited about the Lyngdorf App. It's reliable, fast, and user friendly – and on top of that everything's very clear and well ordered. That's how it should be. Bravo!"
"This new digital wonder box from Lyngdorf is a fantastic Streaming-Digital-Amp package at a more than attractive price point. The easy usability combined with a versatile amp, compact yet powerful enough for almost every speaker, is a clear statement. Soundwise neutral and individually adjustable for the user. With the refined RoomPerfect™ tool Lyngdorf puts the icing on the cake, which is already a strong package anyway. The competition should better take notice."
You can find the whole review here (in German).
Get the latest news in your inbox!