"Best in class" for MP-60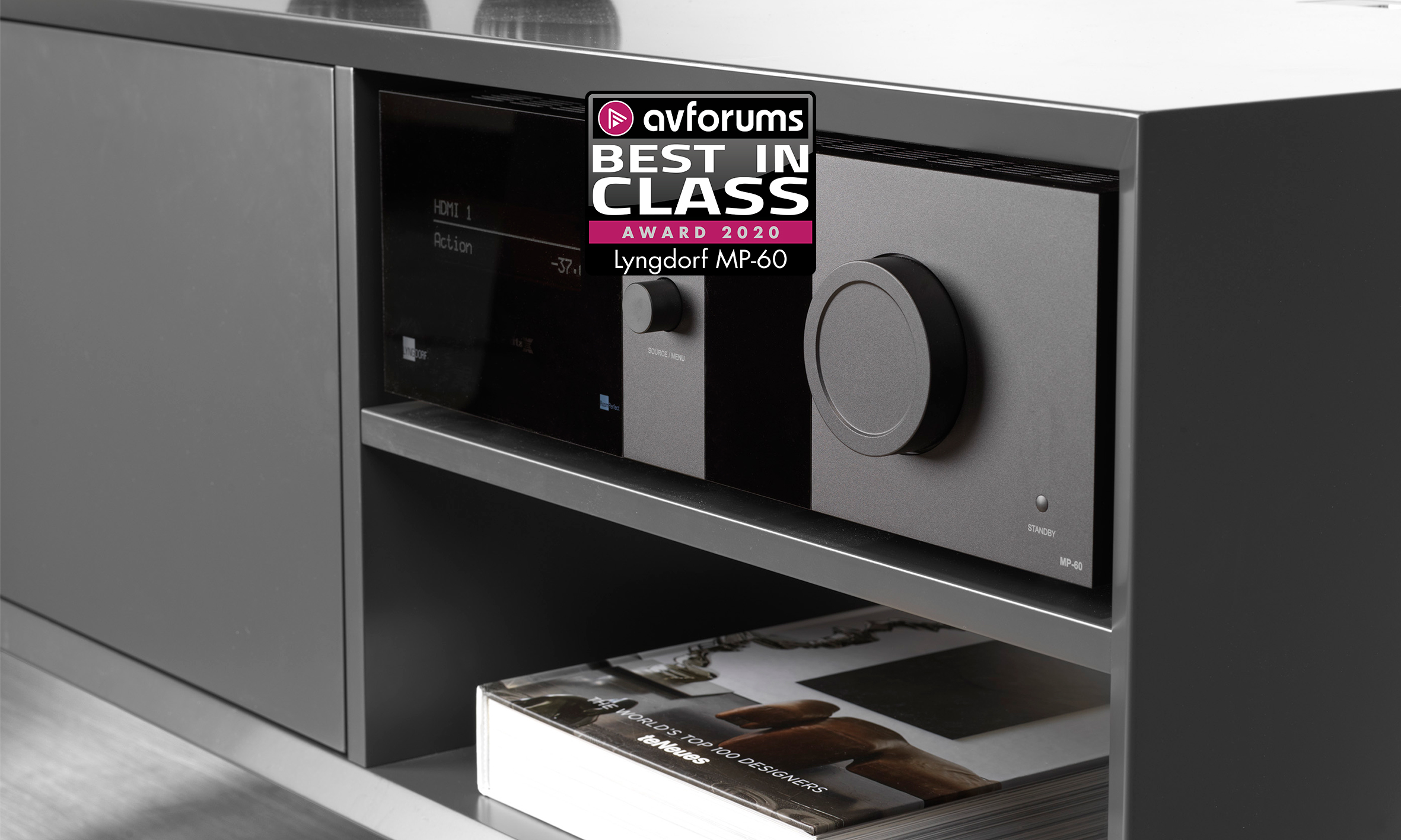 "The Lyngdorf MP-60 delivers the best performance I have heard from any AV processor to date – and I've heard them all."
The excerpt above is just one of many incredible quotes you can find in the AVForums review of the MP-60 surround sound processor. AVForums is the number one home entertainment tech community and resource in the UK and is well respected by the AV industry. Steve Withers from AVForums has made an exhaustive review of our MP-60, and we are proud to receive such a great evaluation. Besides the incredible 10 out of 10 score, the MP-60 has also been awarded AVForums' "Best in Class" award. Following are more segments from the review and a link to the full text.
"The Lyngdorf MP-60 is a gorgeous peice of industrial design, combining elegant clean edges with cool Scandinavian styling."

"Despite its sophistication and complexity, RoomPerfect is incredibly easy to use, making it accessible to everyone."

"Ultimately, there are plenty of high-end AV processors available, but in my opinion the Lyngdorf MP-60 exists in a class of its own with a performance thats best described as perfect."
Get the latest news in your inbox!