Pre-launch of Lyngdorf MXA-8400 amplifier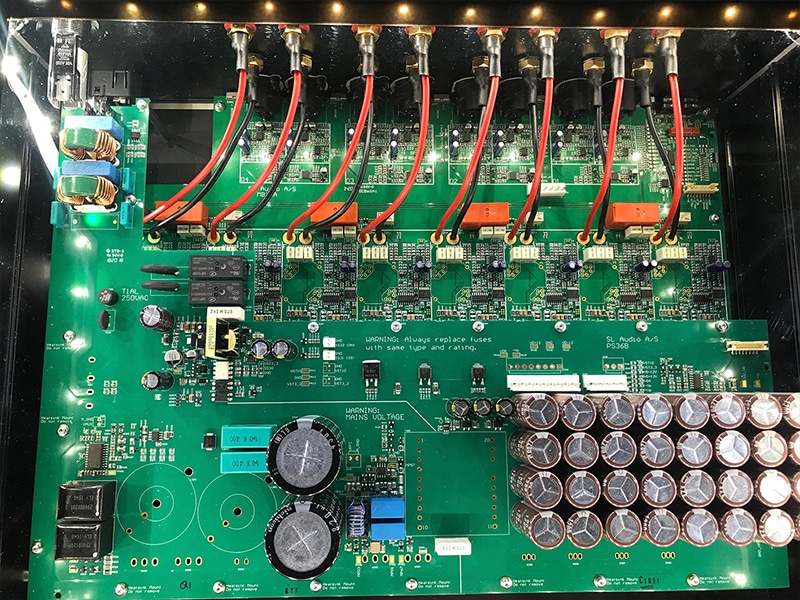 At ISE 2019 in Amsterdam, Lyngdorf pre-launched the Lyngdorf MXA-8400, an 8-channel power amplifier. The MXA-8400 is the most powerful product from Lyngdorf Audio ever, and it will challenge the capacity of your mains power supply with its peak output of no less than 3.2 KW. It is more than just another high-end amplifier – it is a shift in amplifier paradigms through its novel use of negative feedback (NFB).
New groundbreaking design
The output section of the MXA-8400 is a completely new electrical Lyngdorf Audio design based on the optimal use of NFB in audio amplifiers. NFB is an arrangement in which an amplifier is made to respond to a fraction of its own output signal in opposite phase in addition to the normal input signal. It effectively reduces distortion and increases linearity.
Highlights
8 x 400 watts of RMS power (4Ω)
Extreme dynamic range > 130dB(A)
Insensitive to speaker load
Passive cooling / no fan noise
Advanced integrated protection system
For more information about the MXA-8400, click here.
Get the latest news in your inbox!